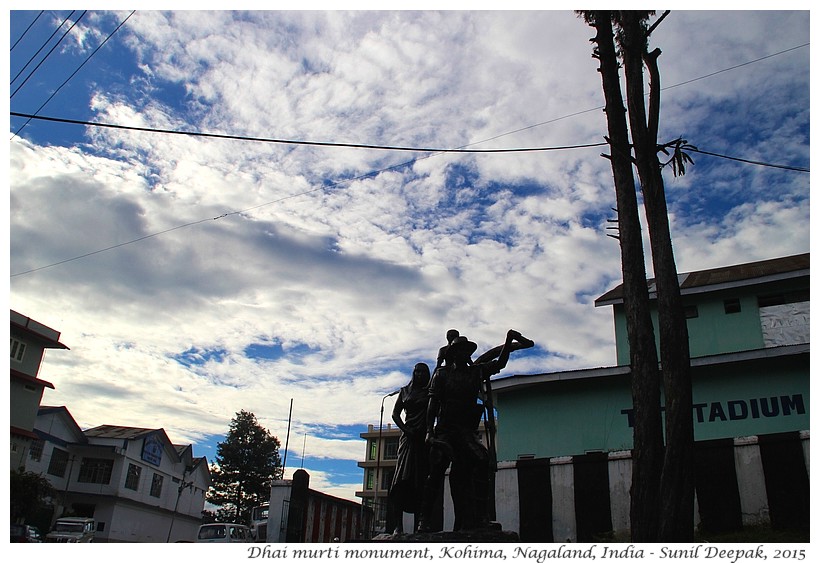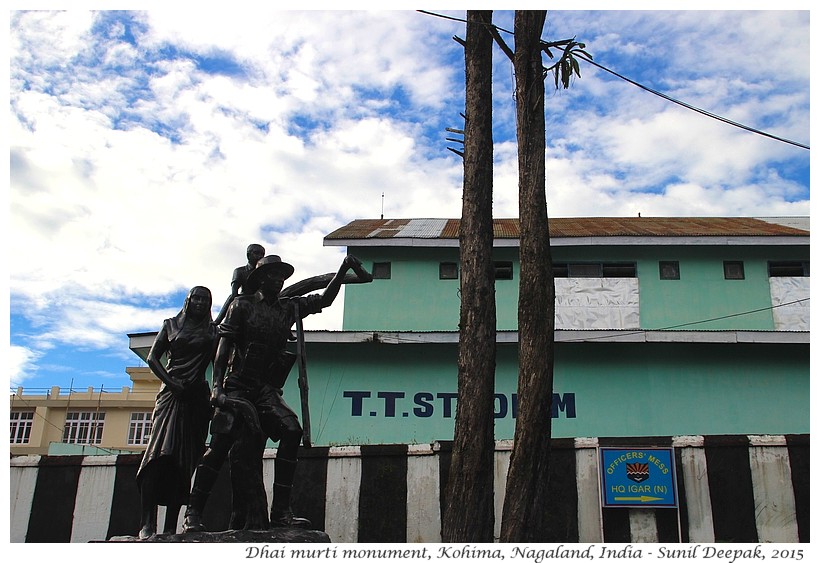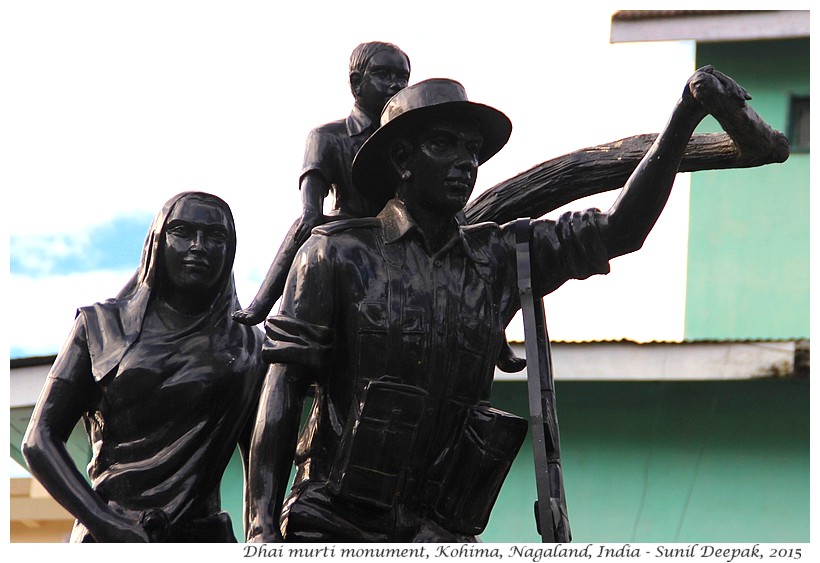 Kohima, Nagaland, India: In the "Two & a half statues" monument of the second world war there are two refugees, a woman and a child, coming from Burma, and a soldier of the Assam Rifles. I hardly know this part of India's history and it raises many questions in my mind.
कोहिमा, नागालैंड, भारतः "ढाई मूर्ति स्मारक" में दूसरे विश्व युद्ध में बर्मा से भारत आने वाली एक नारी और बच्चा शरणार्थी हैं और उन्हें सहारा देने वाला एक असम राइफल का सिपाही है. भारत के इतिहास का यह पृष्ठ मेरे लिए अनजाना सा है और इसके बारे में मेरे मन में कई प्रश्न हैं.
Kohima, Nagaland, India: Nel monumento "Due e mezzo statue" della seconda guerra mondiale vi sono due profughi, una donna e un bambino, che sfuggono dalla Birmania e sono accompagnati da un soldato di Assam Rifles. Non conosco per niente questa parte della storia indiana e mi solleva molte domande in testa.
***