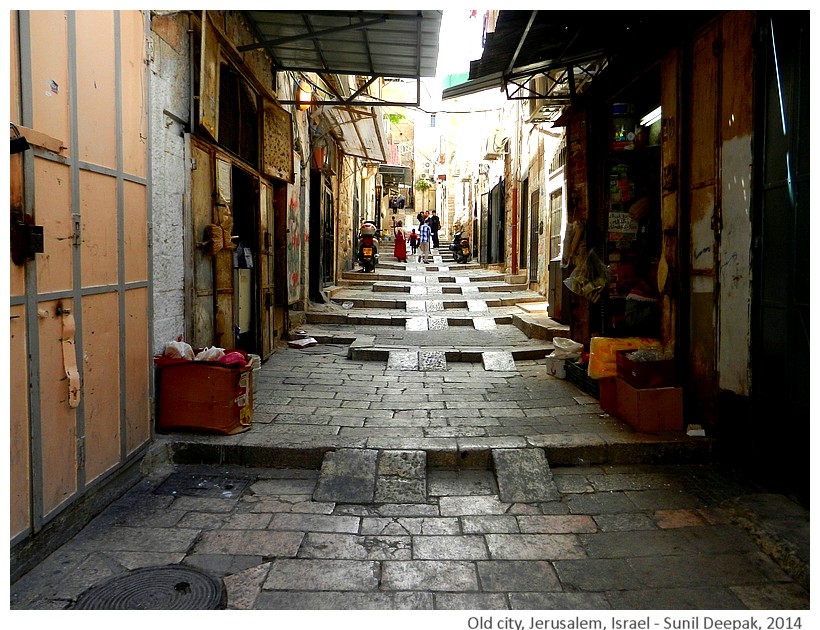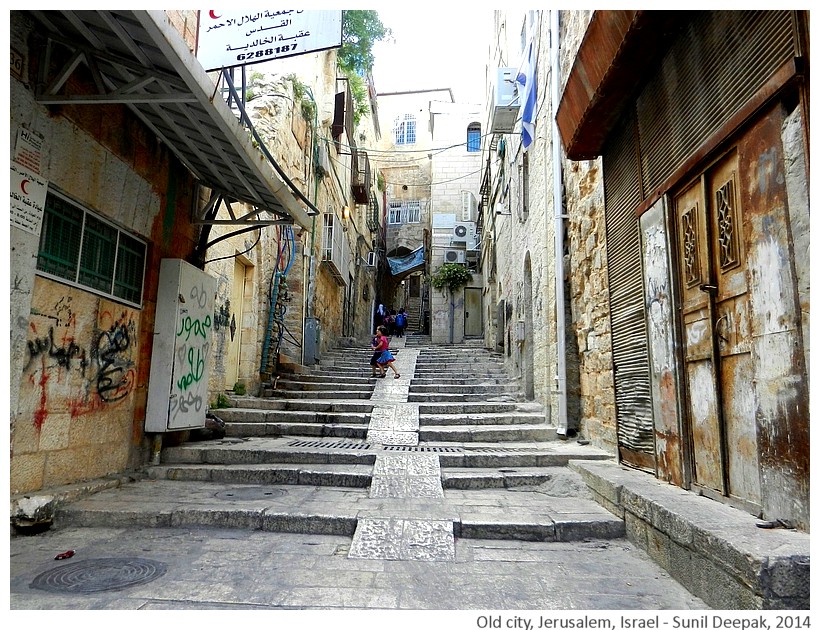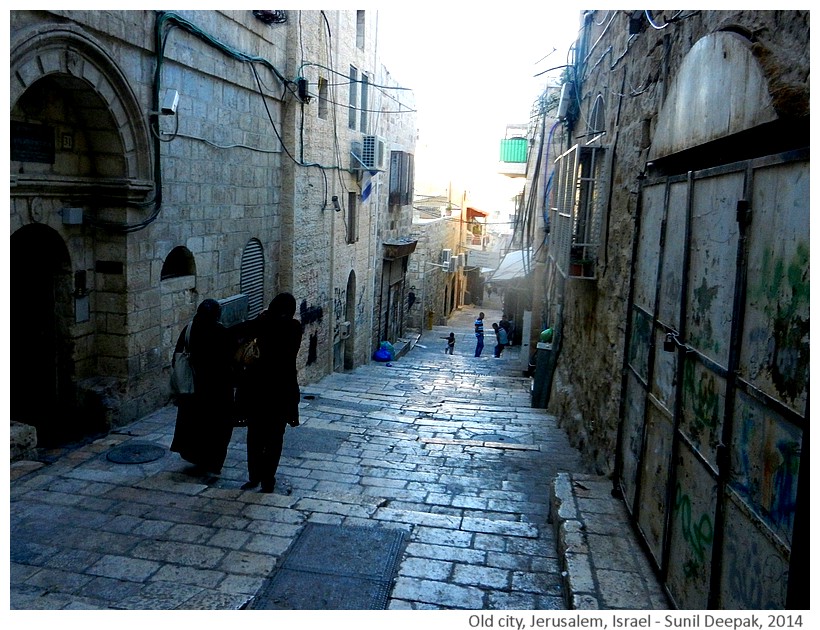 Jersalem, Israel: The stairs in the narrow streets that go up and down the hills of the old city, have little slopes for the passage of bicycles and motor-cycles.
जेरूसलम, ईज़राइलः पुराने शहर की पहाड़ियों पर चढ़ती उतरती तंग गलियों की सीढ़ियों पर साइकलों और मोटरसाइकलों के उतरने के लिए छोटी छोटी ढलानें भी बनी हैं.
Gerusalemme, Israele: Gli scalini delle strette viuzze che salgono e scendono sulle collinette della vecchia città hanno le piccole discese per facilitare il passaggio delle bici e delle moto.
***