दिल्ली, भारतः परसों दीवाली थी पर यहाँ तो सामान्य काम का दिन था. ऊपर से सर्दी और बारिश. शाम को स्वीमिंग पूल गये, वापस आये तो खाने के साथ मिठाई खाई, खिड़की पर एक मोमबत्ती जलायी, यहाँ बोलोनिया में रहने वाले भारतीय परिवारों से टेलीफ़ोन पर बात की, कुछ ईमेल से आये दिवाली के ईकार्ड देखे और सोने का समय हो गया. यानि कि मजा नहीं आया. सोच रहा था कि किस बात की कमी रह गयी? अपने आत्मीय लोगों से दूर होने के अलावा, भीड़ भड़क्के, शोर शराबे, हँसी मजाक, इस सब की कमी लग रही थी. आज की तस्वीरों में दिल्ली की लाजपत नगर मार्किट की कुछ दुकानें.
Delhi, India: Day before yesterday was Deewali, but here it was a usual working day. It was cold and raining. In the evening we went to the swimming pool, had some sweets, lit a candle on the window and talked to friends on telephone. It was not much fun. Apart from the family, I was missing the hustle bustle, jostling crowds, noise, smells, laughter of Deewali. Todays pictures are from Lajpat Nagar market in Delhi.
Delhi, India: L'altro ieri era Deewali, ma qui una giornata come le altre, con freddo e pioggia. A parte la famiglia, mi mancavano il calore, la folla, gli odori, le grida, l'aria di festa. Le foto di oggi sono dal mercato di Lajpat Nagar a Delhi.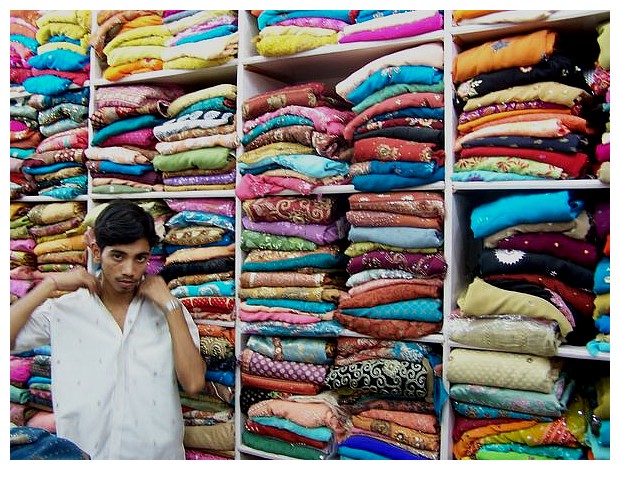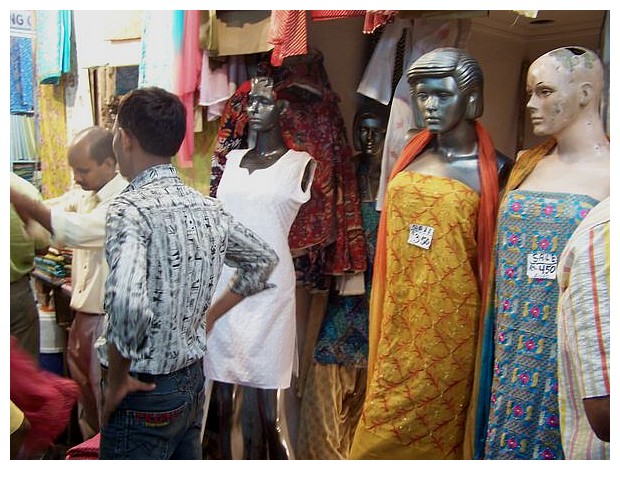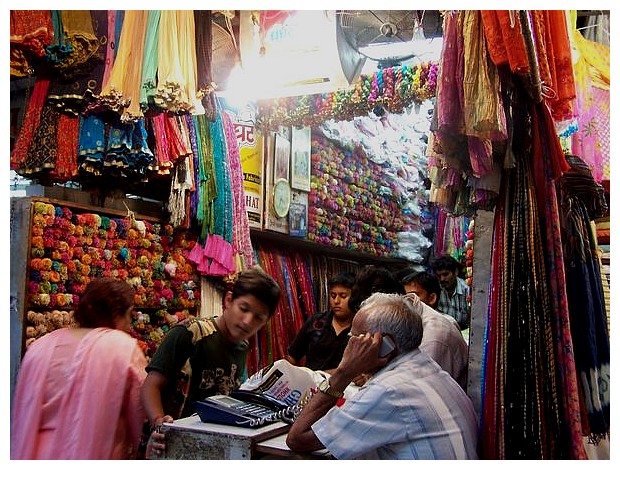 __________