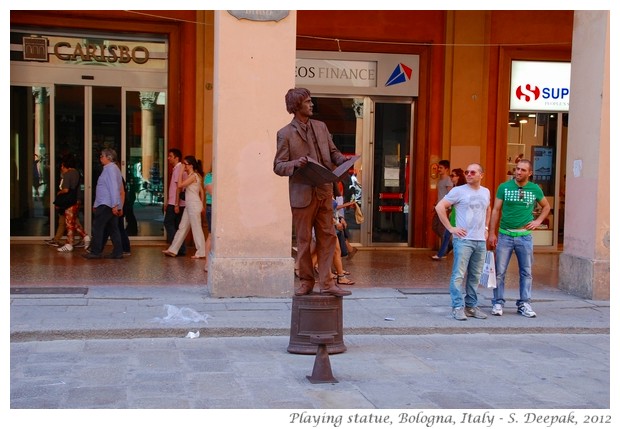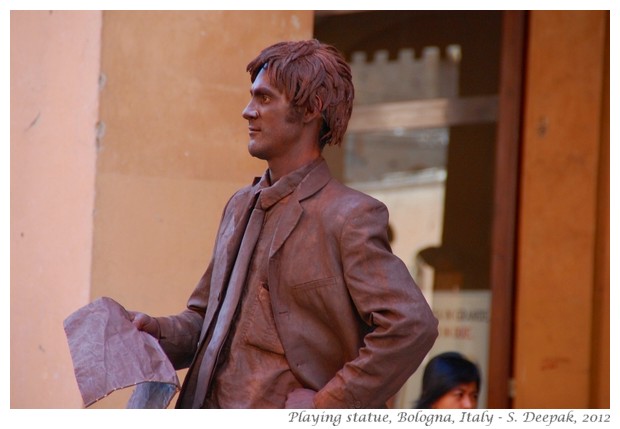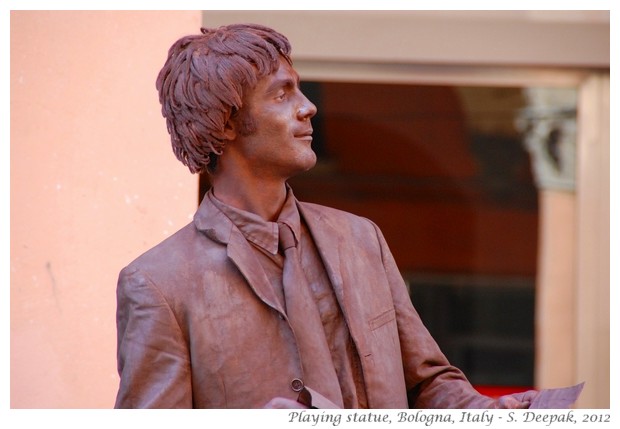 Bologna, Italy: There is a "street artists" festival going on in the city. There I saw this human statue covered with earthy colours. Often I see these persons who paint themselves with a colour and become human statues, but this young man looked different from them. Don't you think he looks good?
बोलोनिया, इटलीः शहर में आज कल "सड़क के कलाकार" नाम का फैस्टीवल चल रहा है. वहीं पर इस मिट्टी के रंगों में रंगी मानव मूर्ती को देखा. शरीर को एक रंग में रंग कर मूर्ति बन जाने का हुनर तो आजकल अक्सर दिखता है, पर यह युवक मुझे उनसे अलग लगा. क्या आप को अच्छा लगा?
Bologna, Italia: C'è il festival degli artisti di strada in città in questi giorni. Li, ho visto questa statua umana coperta di colori della terra. Oramai è comunque vedere queste persone coperte di un colore che fanno la statua, ma il giovane mi è sembrato diverso dagli altri. Vi è piaciuto?
***