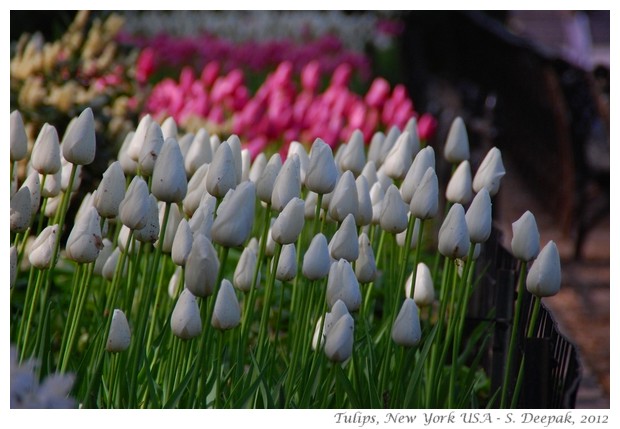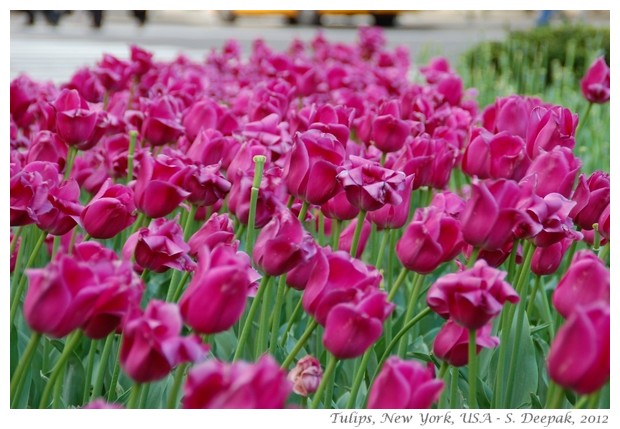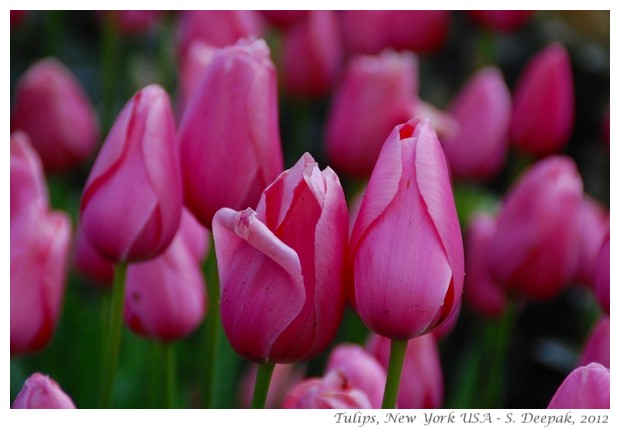 New York, USA: I am mad about tulips and New York was full of tulips in different colours like the pink and white flowers of today's images.
न्यू योर्क, अमरीकाः मैं ट्यूलिप के फ़ूलों का दीवाना हूँ और न्यू योर्क तो रंग बिरंगे ट्यूलिपों से भरा था, जैसे कि आज की तस्वीरों की गुलाबी और श्वेत फ़ूलों की क्यारियाँ.
Nuova York, Stati Uniti: Sono pazzo per i tulipani e Nuova York era piena di questi fiori in tanti colori, come i fiori in rosa e bianco delle immagini di oggi.
***