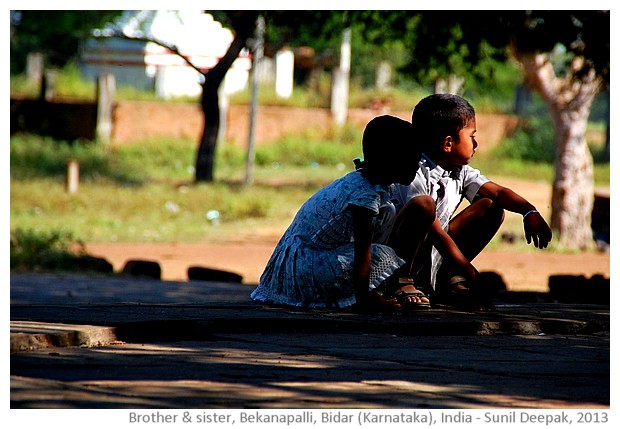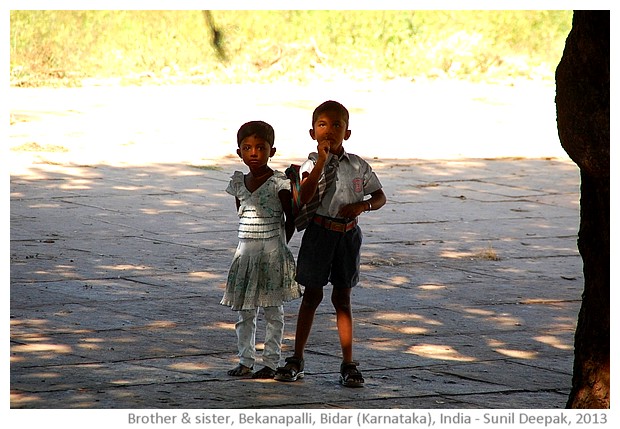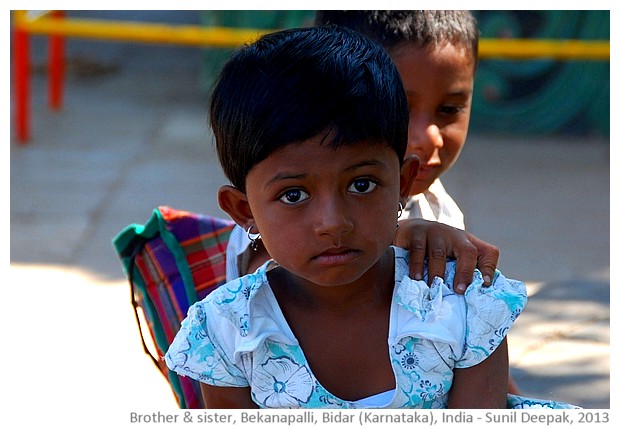 Bidar, Karnataka, India: The two children were waiting for the school bus. The boy was older by a couple of years, wearing a school uniform and holding a school bag. The girl had a nice frock and was bare feet. Looking at them I remembered a childhood picture that has me with my sister, ready for going to school.
बिदर, कर्णाटक, भारतः दोनो बच्चे स्कूल की बस का इन्तज़ार कर रहे थे. लड़का कुछ साल बड़ा था, स्कूल की पौशाक पहने, बस्ता उठाये. लड़की का सुन्दर फ्राक और नँगे पाँव. दोनो को देखा तो बचपन में स्कूल के बस्ते उठाये अपनी छोटी बहन के साथ खिंची एक तस्वीर याद गयी.
Bidar, Karnataka, India: I due bimbi aspettavano il bus della scuola. Il ragazzo aveva qualche anno in più, portava la divisa e aveva una cartella. La ragazza aveva un bel vestitino ed era scalza. Mi hanno ricordato una foto della mia infanzia, dove io e mia sorella eravamo vestiti per andare alla scuola.
***