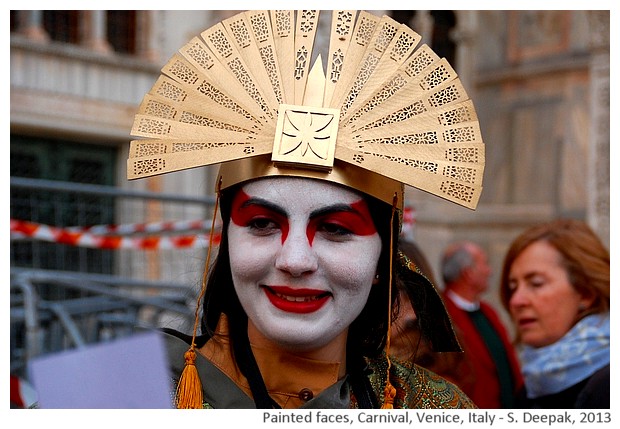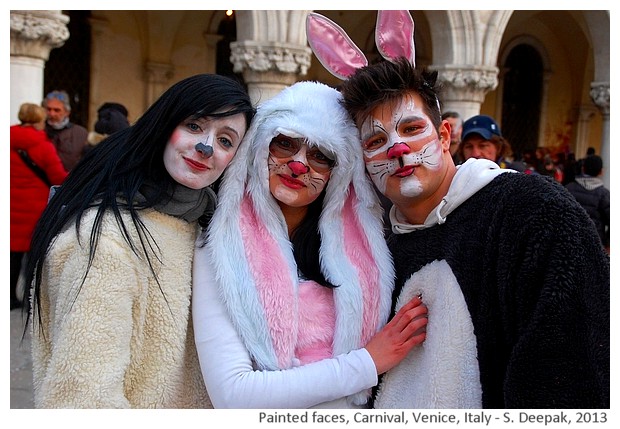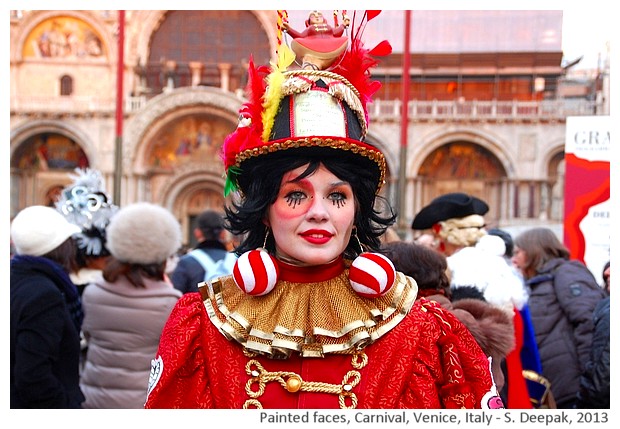 Venice, Italy: Most people buy ready made masks for the carnival. However, a few persons make lot of effort to paint their faces. Today's images have a few such painted faces. (Talking of painted faces reminds me of infamous "painted and dented" remark made by president's son while talking of women protesting against rapes and violence).
वेनिस, इटलीः कार्निवाल में अधिकतर लोग बने बनाये मुखौटे खरीद कर लगा लेते हैं. पर कुछ लोग बहुत मेहनत से अपने चेहरों पर चित्रकारी करते हैं. आज की तस्वीरों में ऐसे ही कुछ रंगे पुते चेहरे. ("पुते हुए, ठोके पीटे चेहरों" की बात हो तो दिल्ली में ब्लात्कार और स्त्रियों पर हिँसा के विरुद्ध प्रदर्शनकारी युवतियों के प्रति राष्ट्रपति के बेटे की कही बात याद आ जाती है)
Venezia, Italia: La maggior parte delle persone comprano maschere già fatte per il carnevale. Invece alcune persone si danno da fare per dipingere le proprie facce. Le immagini di oggi hanno alcune facce dipinte.
***