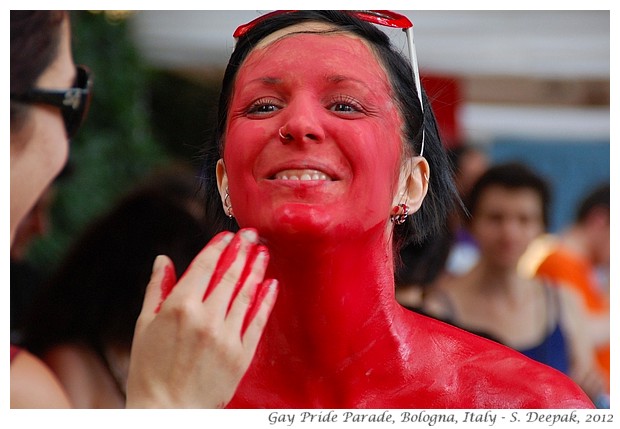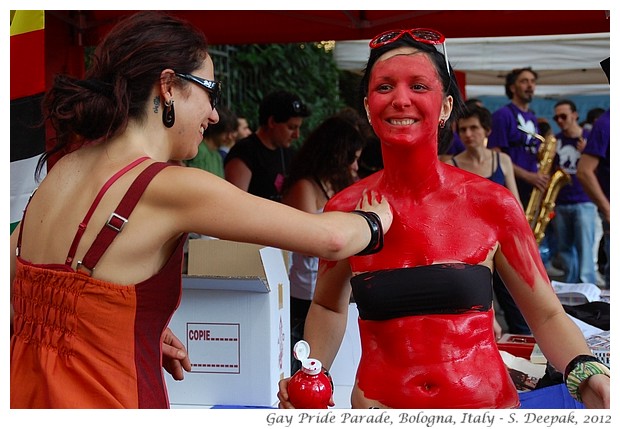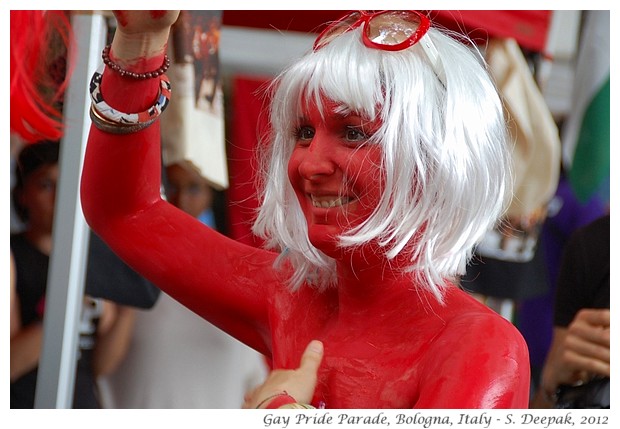 Bologna, Italy: One of the stilt-dancers getting covered with red paint in preparation for the Bologna GLBTI pride parade.
बोलोनिया, इटलीः समलैंगिक-अंतरलैंगिगक गर्व परेड के लिए लाल रंग से अपने शरीर को रंगती रंगवाती उँचे डँडों पर चढ़ कर नाचने वाली एक नर्तकी.
Bologna, Italia: Una delle danzatrici su trampoli che si copre di rosso in preparazione per la parata del orgoglio gay.
***