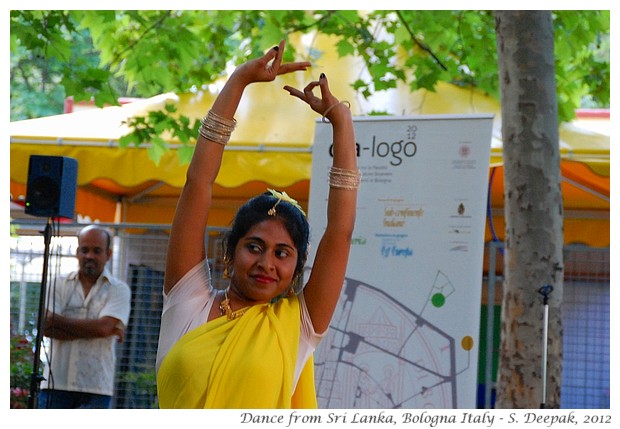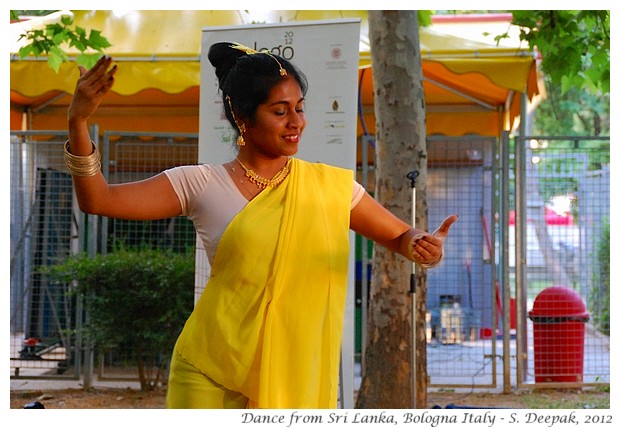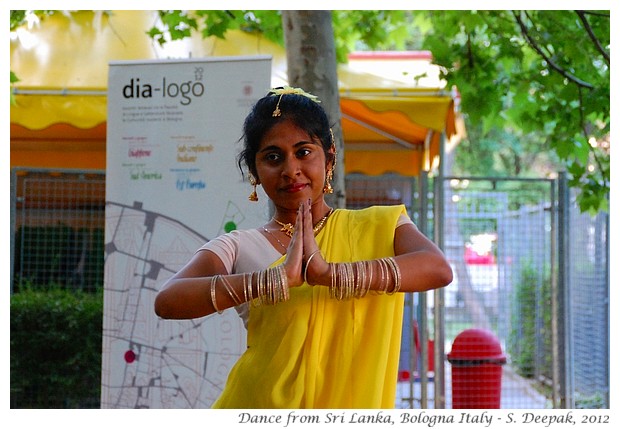 Bologna, Italy: Last week, in collaboration with university, we had an event on "south Asian culture", where I had spoken about Indian soldiers in Italy during second world war. Here are some pictures of a dance by a Sri Lankan young lady at this programme.
बोलोनिया, इटलीः पिछले सप्ताह यहाँ के विश्वविद्यालय के साथ मिल कर "दक्षिण एशिया की संस्कृति" के बारे में कार्यक्रम आयोजित किया गया जिसमें मैंने द्वितीय महायुद्ध में इटली में आये भारतीय सैनिकों के बारे में बोला. उसी कार्यक्रम से श्री लँका की एक नवयुवती के नृत्य की कुछ तस्वीरें प्रस्तुत हैं.
Bologna, Italia: Settimana scorsa, in collaborazione con l'università, avevamo un evento sulla cultura del sud Asia, durante la quale avevo parlato dei soldati indiani venuti in Italia durante la seconda guerra mondiale. Vi presento alcune foto di una danza eseguita da una ragazza dello Sri Lanka in questo programma.
***