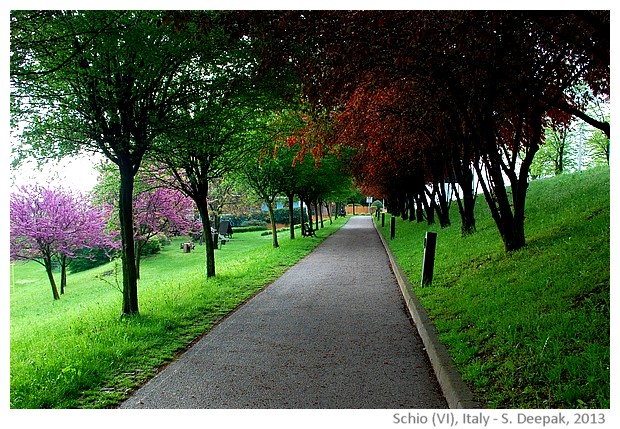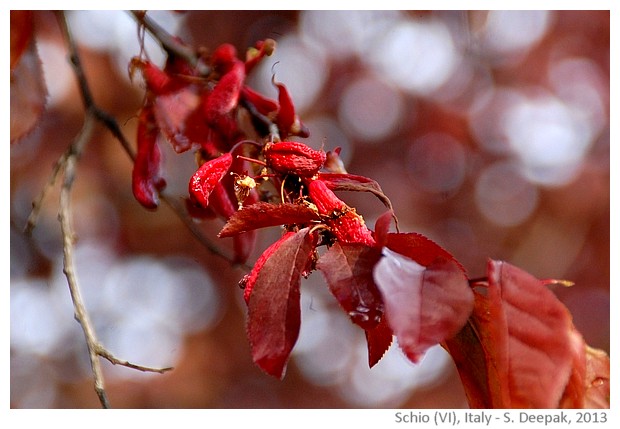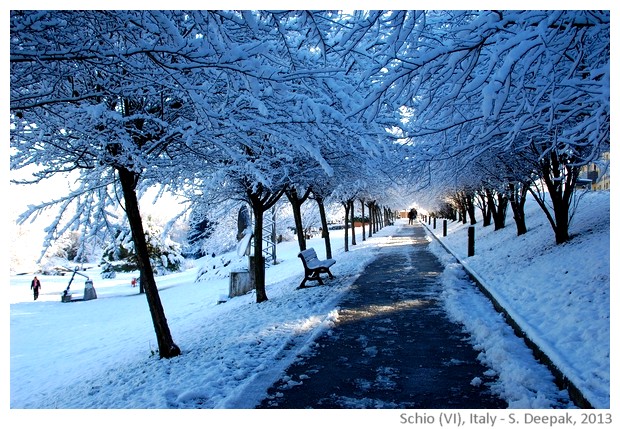 Schio, Italy: There was an explosion of colours in the park. One of the trees had a strange looking red fruit that I had not noticed earlier. Suddenly I remembered that place covered under the snow.
स्कियो, इटलीः बाग में रंगो की बहार छायी थी. एक पेड़ पर लाल रंग के अजीब से फ़ल लगे थे जिनकी तरफ़ पहले कभी ध्यान नहीं गया था. अचानक उसी बाग की बर्फ़ से ढकी छवि याद आ गयी.
Schio, Italia: C'era un'esplosione di colori nel parco. Uno degli alberi aveva un frutto color rosso, un po' strano, che non avevo notato prima. All'improvviso, ho pensato a quel posto coperto dalla neve.
***