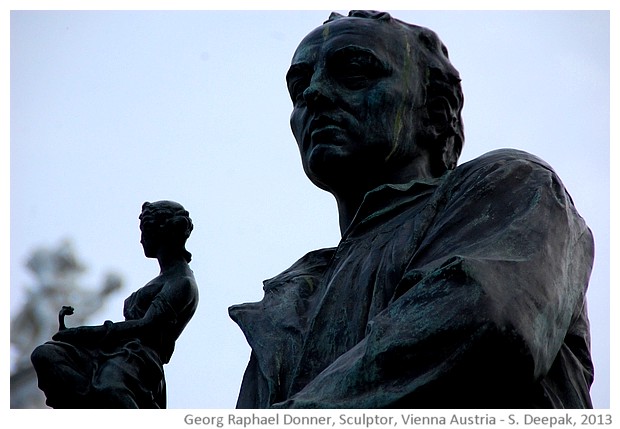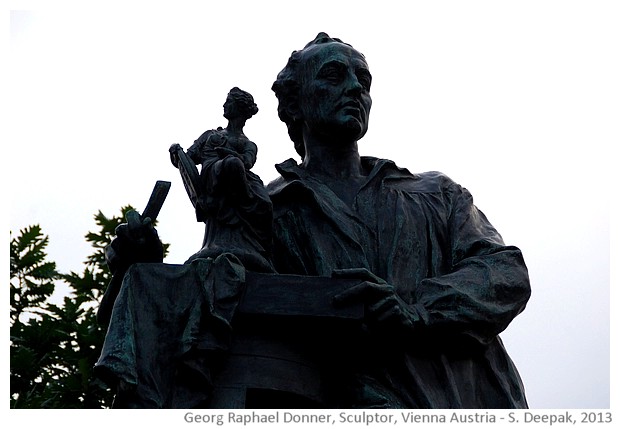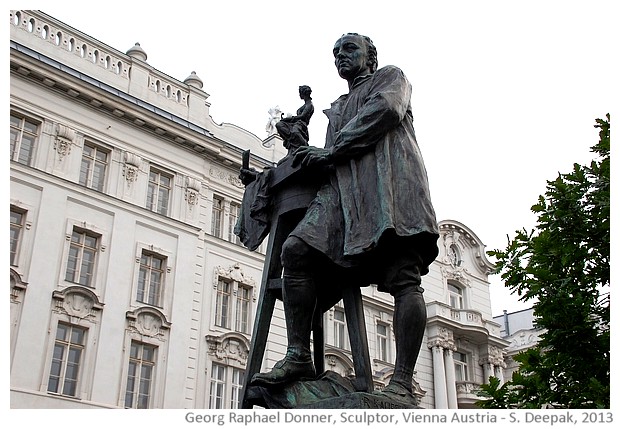 Vienna, Austria: Sculptors make the statues of people, but you rarely see their own statues. In Vienna, I saw the statue of the seventeenth century Austrian sculptor Georg Raphael Donner, where he is shown with one of his sculptures in a miniature form.
वियेना, ओस्ट्रियाः शिल्पकार औरों की मूर्तियाँ बनाते हैं, उनकी अपनी मूर्तियाँ कम ही दिखती हैं. वियेना में सत्रहवीं शताब्दी के ओस्ट्रिया के प्रसिद्ध शिल्पकार ज़ोर्ग राफेल डोन्नेर की मूर्ति दिखी, जिसमें उनके साथ उनकी एक कलाकृति को भी छोटे आकार में बनाया गया है.
Vienna, Austria: Gli scultori creano le statue delle persone, ma raramente si vedono le statue degli scultori. A Vienna ho visto la statua dello scultore austriaco del diciassettesimo secolo Georg Raphael Donner dove si vede lui insieme ad una delle sue creazioni in forma più piccola.
***