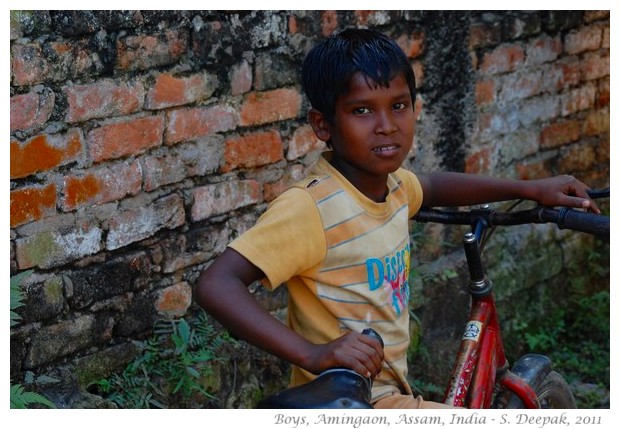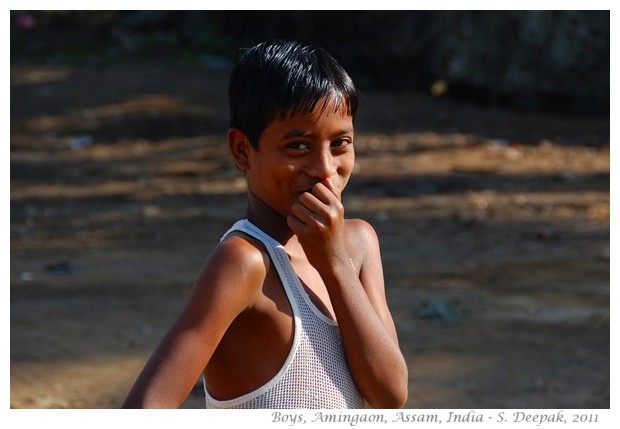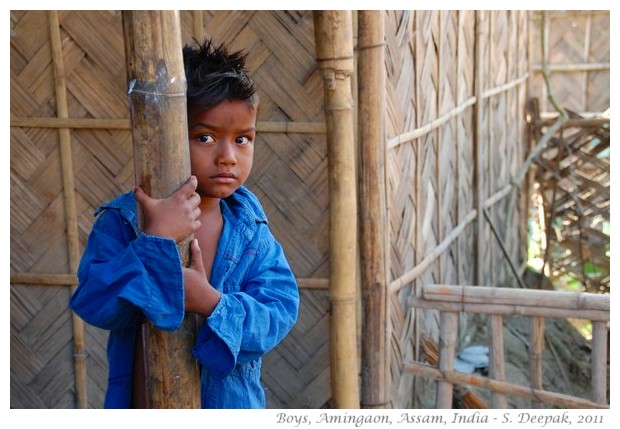 Assam, India: In Amingaon on the banks of Brahmputra river, not very far from Guwahati, immigrants from villages had set up a small slum. Most men there worked in a chemical factory. Today's images have innocent faces of boys playing in the streets of the slum.
असम, भारतः ब्रह्मपुत्र नदी के किनारे, गुवाहाटी से थोड़ी दूर बसे अमीनगाँव में असम के गाँवों से आ कर बसने वाले लोगों ने छोटी सी झोपड़पट्टी बना ली थी. अधिकतर लोग वहीं की एक रसायनिक मिल में काम करते थे. आज की तस्वीरों में झोपड़पट्टी की कच्ची गलियों में खेलने वाले लड़कों के भोले चेहरे.
Assam, India: A Amingaon sulle vie del fiume Brahmaputra, non molto lontano da Guwahati, immigrati dai villaggi avevano costruito una piccola baraccopoli. Maggior parte degli uomini qui lavorano in una fabbrica di prodotti chimici. Le foto di oggi hanno le facce innocenti dei ragazzi che giocavano nelle stradine della baraccopoli.
***