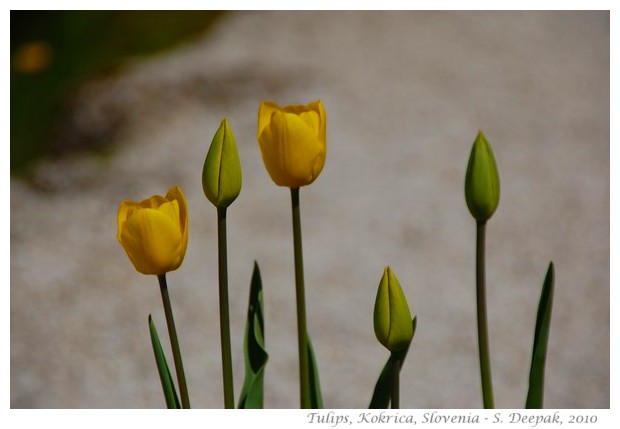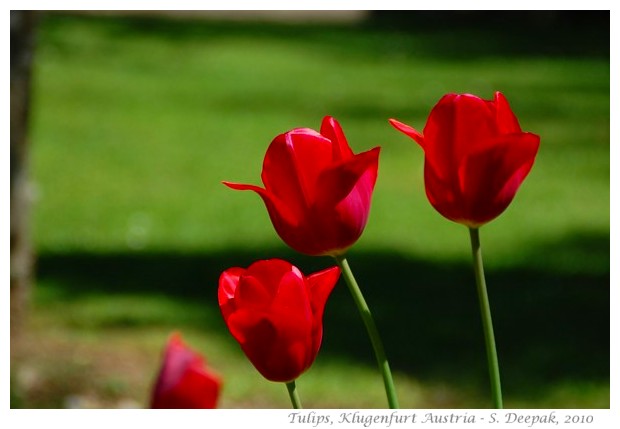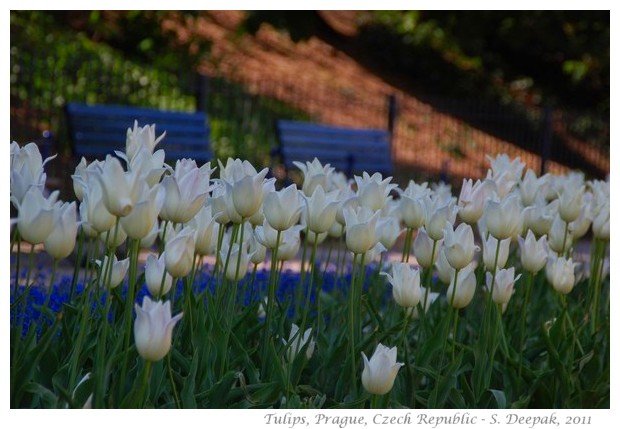 It is said that the word "Tulip" comes from the Persian "Dulband" (Turban). In India, films of Yash Chopra have established as flowers of love (remember Bacchan and Rekha in "Silsila). Today's images have tulips in different colours from three different cities.
कहते हैं कि ट्यूलिप शब्द फारसी के "दुलबन्द" यानि "पगड़ी" से बना. यश चोपड़ा की फ़िल्मों ने इन्हे़ प्रेम का फ़ूल बना दिया (बस "सिलसिला" फ़िल्म में बच्चन और रेखा को याद करना ही काफ़ी है). आज की तस्वीरों में तीन विभिन्न रंगों के ट्यूलिप फ़ूल, तीन विभिन्न जगहों से.
Si dice che la parola "Tulipani" è derivata da "Dulband" (turbante) in persiano. In India, il regista Yash Chopra li hanno fatti diventare i fiori dell'amore (basta pensare a Bacchan e Rekha nel film "Silsila"). Le foto di oggi hanno tulipani in 3 colori diversi, da tre città diverse.
***