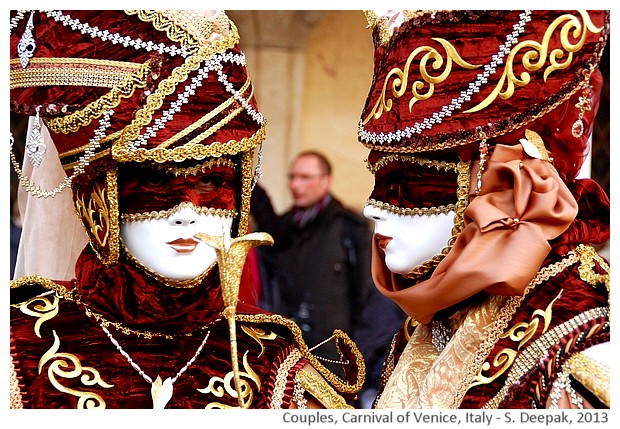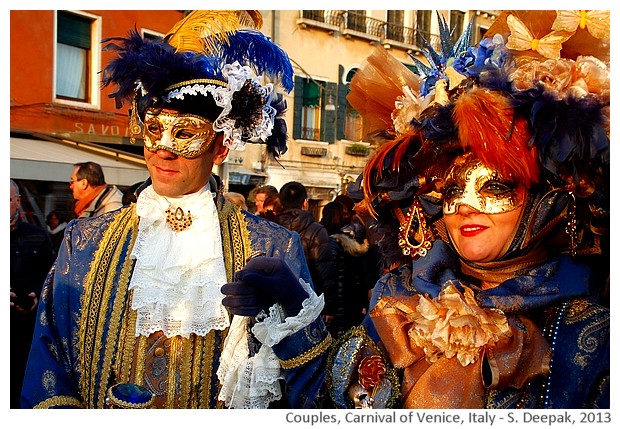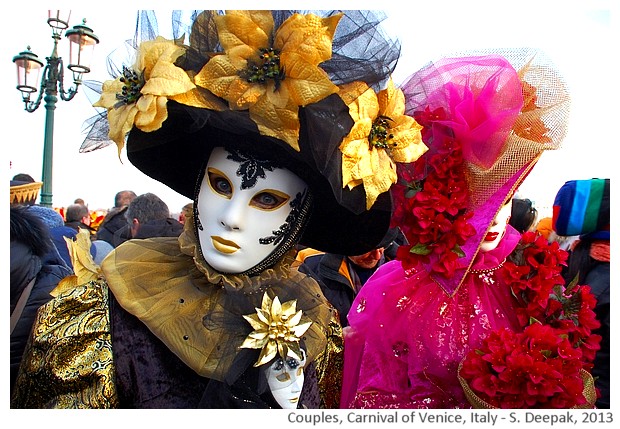 Venice, Italy: Without a campanion, the colours are not so much fun, so dip your campanion in the colours of love. Today's images have colourful couples from Venice carnival.
वेनिस, इटलीः बिना साथी के रंगों का मज़ा भी आधा, तो रंग दीजिये अपनी साथी को प्रेम के रंग से. आज की तस्वीरों में वेनिस कार्निवाल से रंगीन जोड़ियाँ.
Venezia, Italia: Senza un compagno, anche i colori sono meno divertenti, per cui colorate i vostri compagni con i colori dell'amore. Le immagini di oggi sono delle coppie multicolori dal carnevale di Venezia.
***