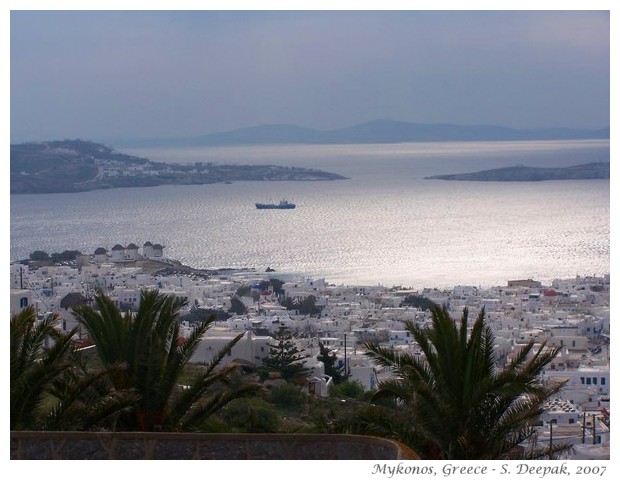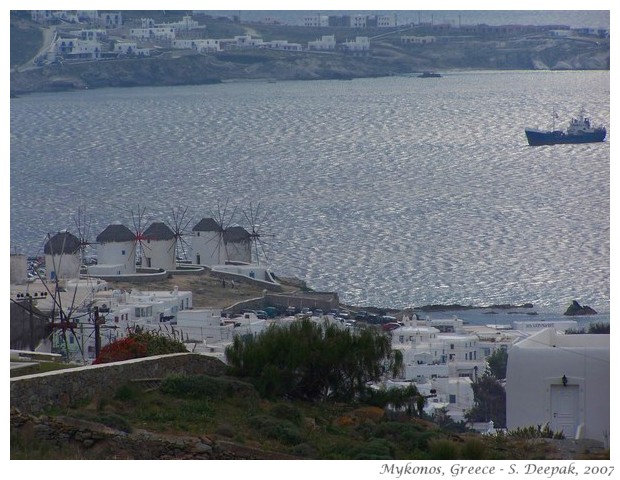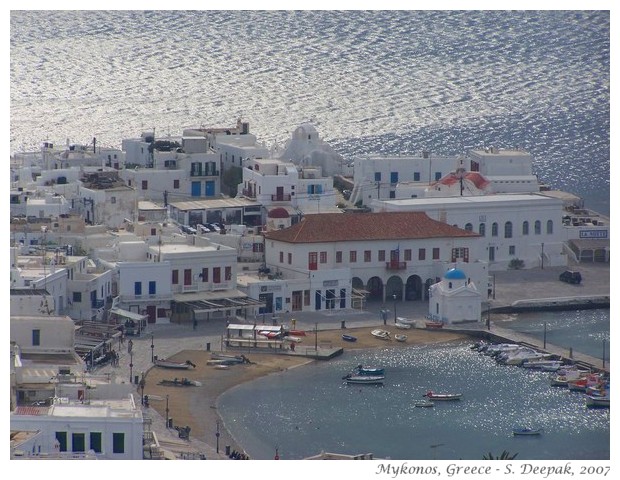 Mykonos, Greece: In the evening, before the sky turns red with the setting sun, there are some moments of magic, when it seems that everything has become still and the light spreads silver over the sea.
माईकोनोस, ग्रीसः शाम को डूबते सूरज से लालिम होती संध्या से पहले कुछ क्षण होते हैं जब लगता है कि किसी ने जादू कर दिया हो, सब कुछ स्थिर हो जाता है और रोशनी सागर पर चाँदी बिखेर देती है.
Mikonos, Grecia: Alla sera, prima che il sole che sta per tramontare diventa rosso, vi sono alcuni momenti di magia, quando sembra che tutto si è fermato, e la luce sparge argento sul mare.
***