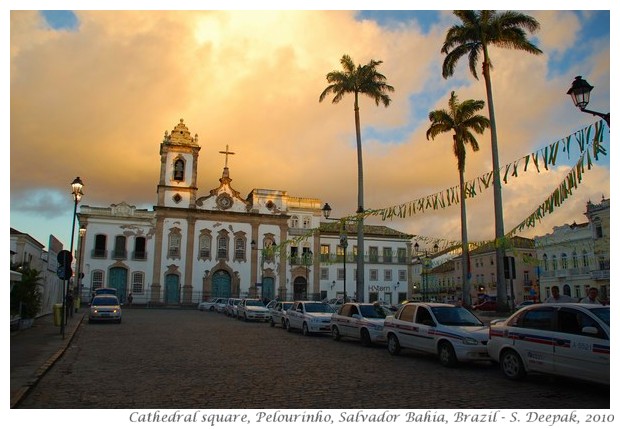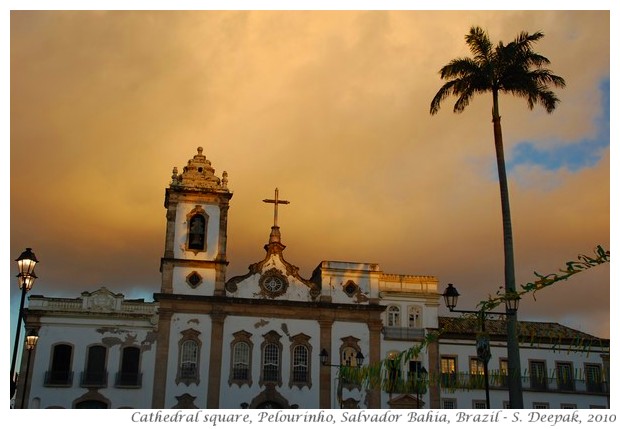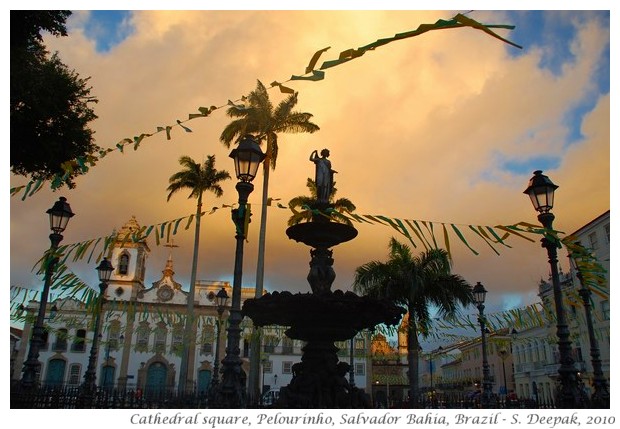 Salvador, Brazil: Narrow streets, colourful houses, roads paved with round pebbles, the old part of Salvador called Pelourinho, is very beautiful. Today's images have the cathedral of Pelourinho and the clouds glowing in the evening light.
साल्वादोर, ब्राज़ीलः छोटी छोटी गलियाँ, रँग बिरँगे घर, गोल पत्थरों की सड़कें, साल्वादोर का यह पुराना भाग जिसे पेलूरिन्यो कहते हैं, बहुत सुन्दर है. आज की तस्वीरों में पेलूरिन्यो का कैथेड्रल और संध्या की रोशनी में दमकते बादल.
Salvador, Brasile: Strette stradine, case colorate, strade lastricate di ciottoli rotondi, la vecchia parte di Salvador che si chiama Pelourinho, è molto bella. Le immagini di oggi hanno la cattedrale di Pelourinho e le nuvole illuminate dalla luce del tramonto.
***