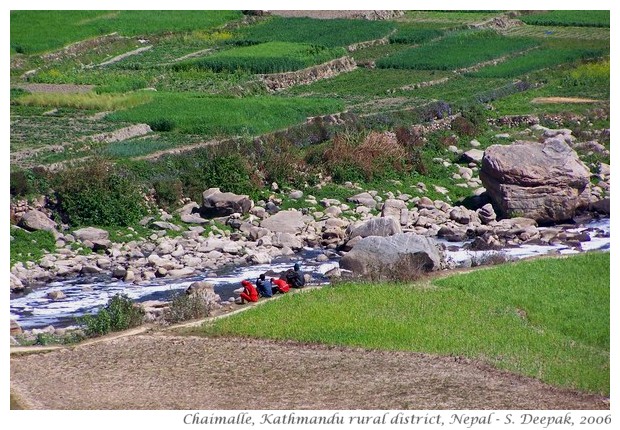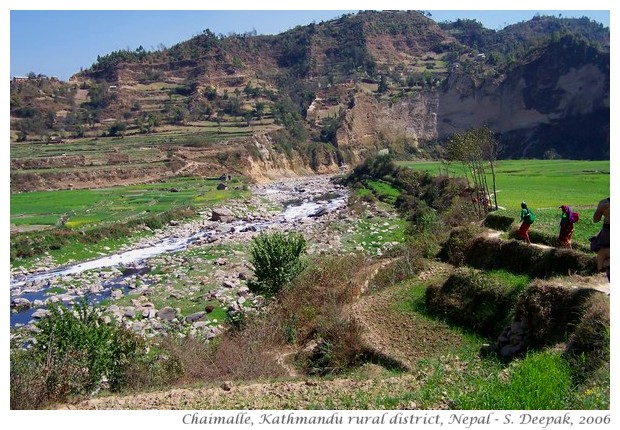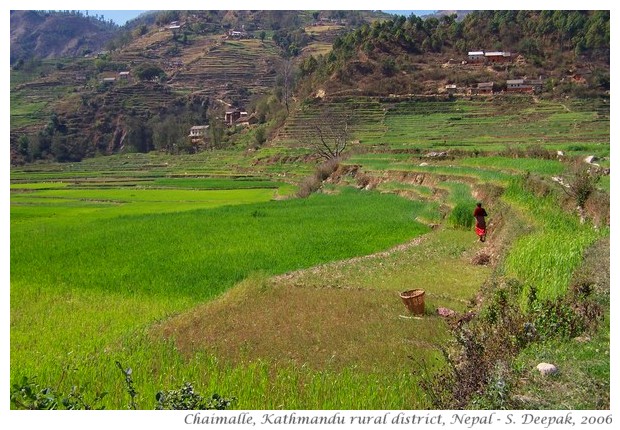 Chaimalle, Nepal: When I see people from a distance against the backdrop of nature, I wonder how this tiny being has the power to destroy and to conserve the whole world!
छाईमल्ले, नेपालः मानव को दूर से प्रकृति की पृष्ठभूमि पर देखो तो अचरज होता है कि कैसे इतने छोटे से जीव में पूरी दुनिया को बिगाड़ने और सम्भालने की शक्ति है!
Chaimalle, Nepal: Quando vedo le persone da una distanza contro lo sfondo della natura, penso con meraviglia che esseri così piccoli hanno un potere così grande per distruggere e conservare tutto il mondo!
***