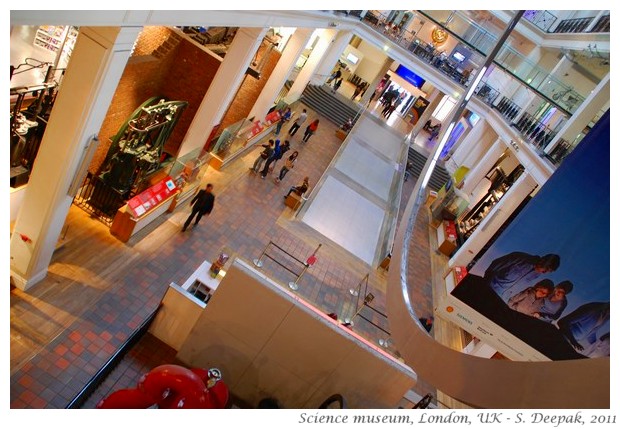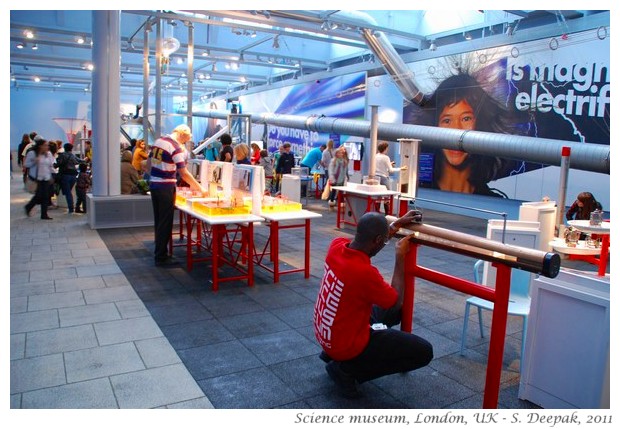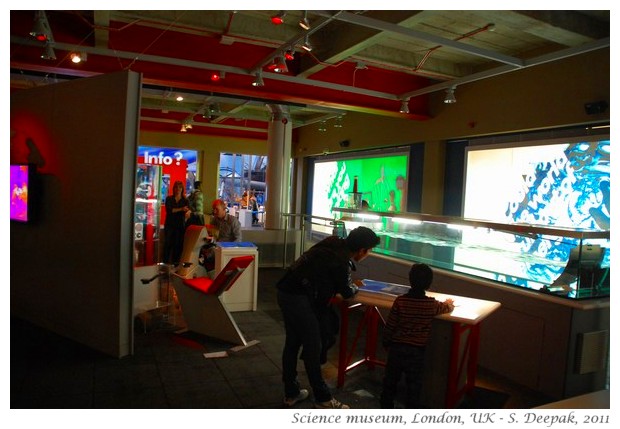 London, UK: As a child, I did not like science, but then I was bored even by subjects like history. Today, with the help of internet, taking books from the library and visiting museums, I read about those same subjects with so much interest. I think that our system of education, where remembering things for exams was the most important thing, was wrong. Today's images are from Science museum in London.
लन्दन, ईंग्लैंडः बचपन में मुझे विज्ञान पढ़ना अच्छा नहीं लगता था, पर तब मुझे इतिहास जैसे विषय भी बोर करते थे. और अब, इंटरनेट के माध्यम से, पुस्तकालय से किताबें ले कर, संग्रहालयों में जा कर, वही विषय इतनी रुचि से पढ़ता हूँ. मेरे विचार में हमारी पढ़ायी के तरीके जिनमें इम्तहानों के लिए रटने का सबसे अधिक महत्व होता था, गलत थे. आज की तस्वीरों में लन्दन का विज्ञान संग्रहालय.
Londra, Inghilterra: Da bambino non mi piaceva studiare le scienze, ma ero annoiato anche da materie come la storia. Oggi, con l'aiuto di internet, con i libri presi dalla biblioteca, e con le visite ai musei, studio quelle stesse materie con tanto interesse. Penso che il nostro sistema educativo, che puntava a memorizzare i fatti per gli esami, era sbagliato. Le immagini di oggi sono dal museo delle scienze di Londra.
***