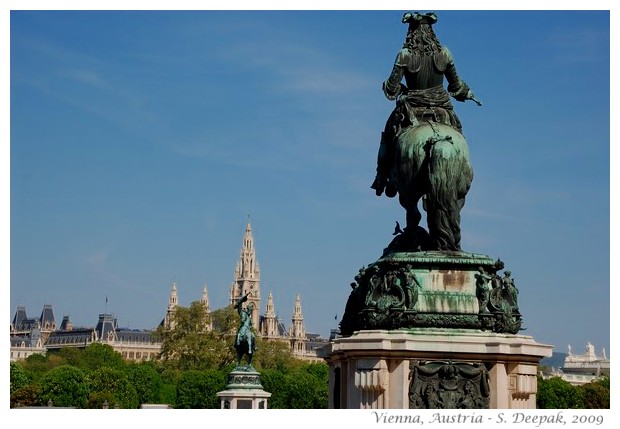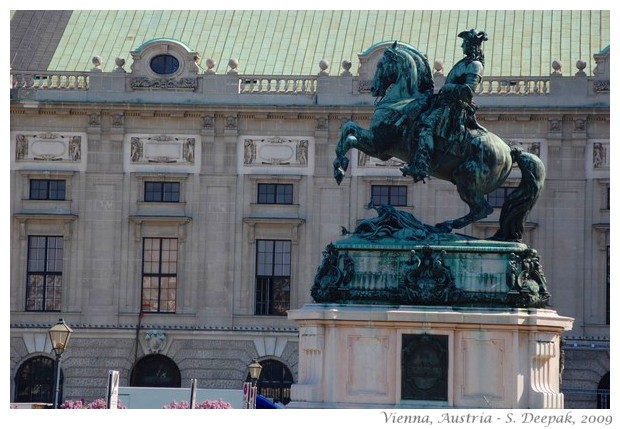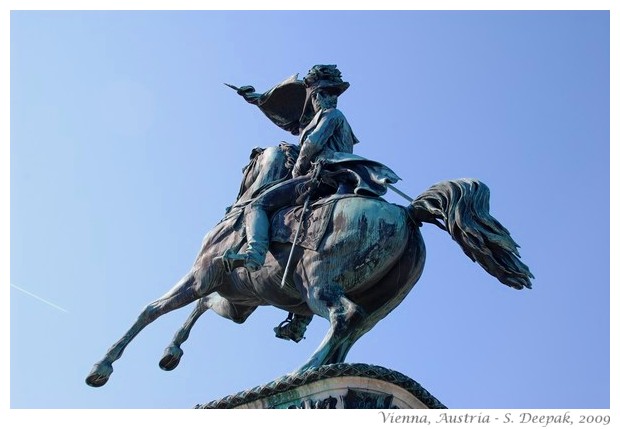 Vienna, Austria: Vienna is full of baroque statues that provide beauty and grandeur to the city. Today's images have some horsemen statues from old part of the city.
विएना, आउस्ट्रियाः विएना शहर यूरोपीय बारोक शैली की मूर्तियों से भरा हुआ है जिनसे शहर को सुन्दरता और भव्यता दोनो मिलते हैं. आज की तस्वीरों में शहर के पुराने भाग से कुछ घुड़सवार मूर्तियाँ.
Vienna, Austria: Vienna è piena di statue barocche che la danno bellezza e un senso di regalità. Le immagini di oggi hanno le statue dei cavalieri dalla parte vecchia della città.
***