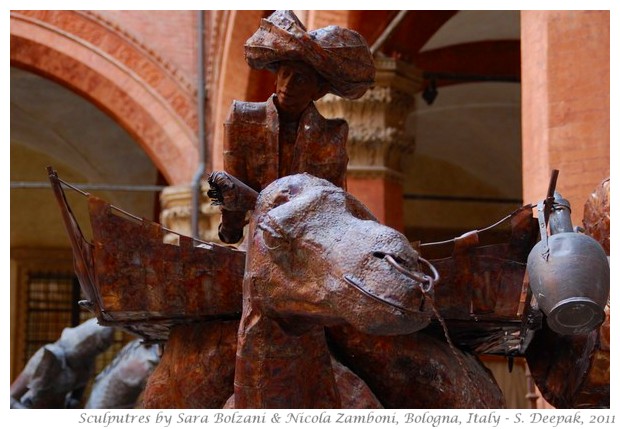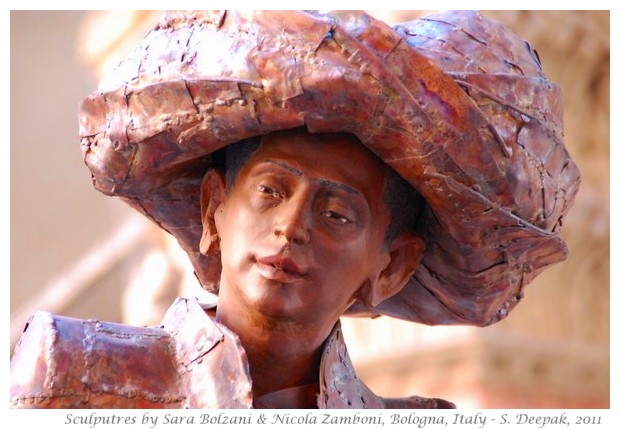 Bologna, Italy: Young man sitting on a camel is part of an art exhibition, that I have liked very much. The sculptors are Nicola Zamboni and Sara Bolzani.
बोलोनिया, इटलीः ऊँट पर बैठा नवयुवक एक नयी कला प्रदर्शनी का हिस्सा है जो मुझे बहुत अच्छी लगी. इसके शिल्पकार हैं निकोला ज़म्बोनी और सारा बोलज़ानी.
Bologna, Italia: Il giovane seduto sul cammello è parte di una mostra che mi è piaciuta molto. Gli scultori sono Nizola Zamboni e Sara Bolzani.
***