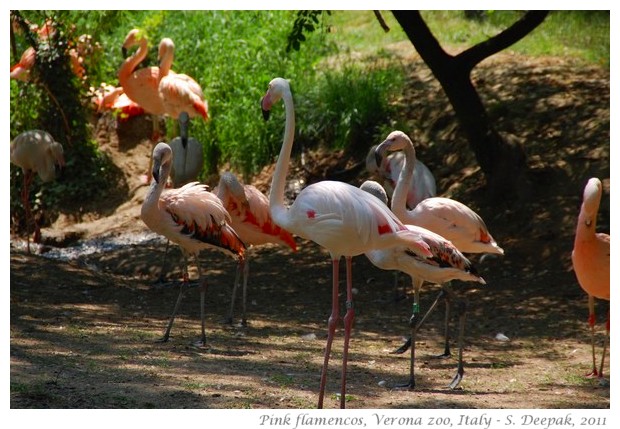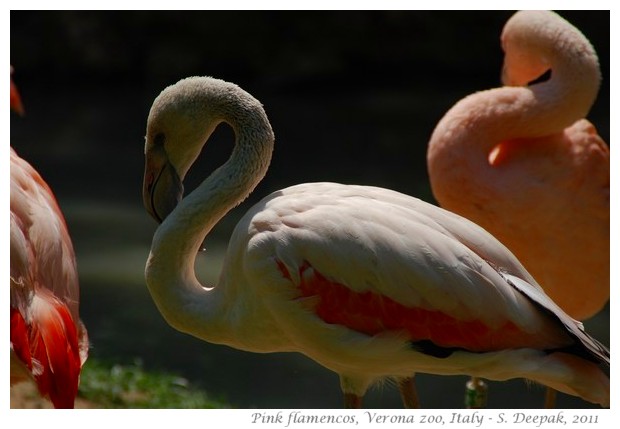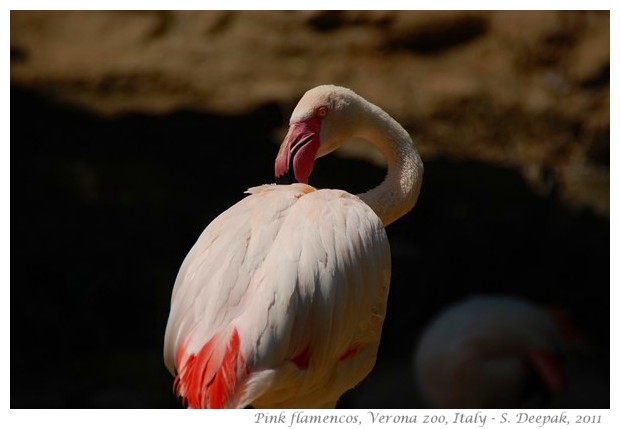 Verona, Italy: Looking at pictures, some times old memories come back. Looking at pink flamingos reminded me of a journey to Turkana lake in deserts of north Kenya and of the painful stories of refugees in the Kikuma refugee camp. There were thousands of pink flamingos in Turkana lake.
वेरोना, इटलीः तस्वीरें देखने लगो तो पुरानी यादों के पीछे पीछे मन जाने कहाँ से कहाँ पहुँच जाता है. गुलाबी हँसावरों की तस्वीर देख कर मुझे उत्तरी केनिया के रेगिस्तान की तुरकाना झील की यात्रा और वहाँ किकूमा शरर्णार्थी कैम्प में आये लोगों की दर्द भरी कुछ कहानियाँ याद आ गयीं. तुरकाना झील में हज़ारों गुलाबी हँसावर थे.
Verona, Italia: Guardando le foto, qualche volta affiorano vecchi ricordi. Mentre guardavo le foto di fenicotteri rosa, mi sono ricordato di un viaggio al lago Turkana nel deserto del nord Kenya e delle dolorose storie di rifugiati nel campo profughi di Kikuma. Nel lago Turkana vi erano migliaia di fenicotteri rosa.
***