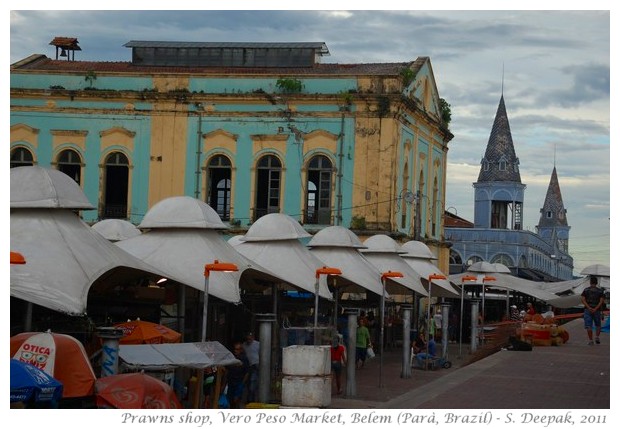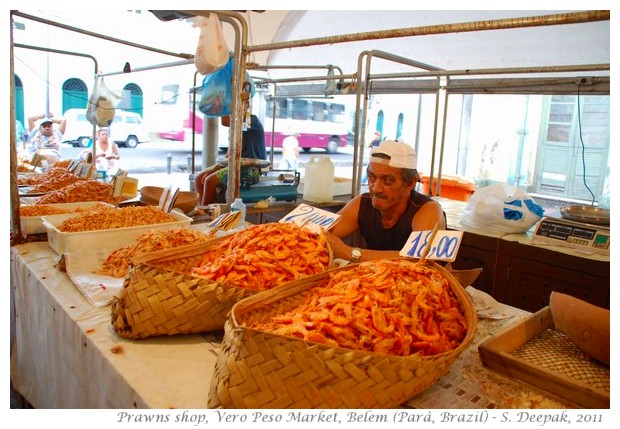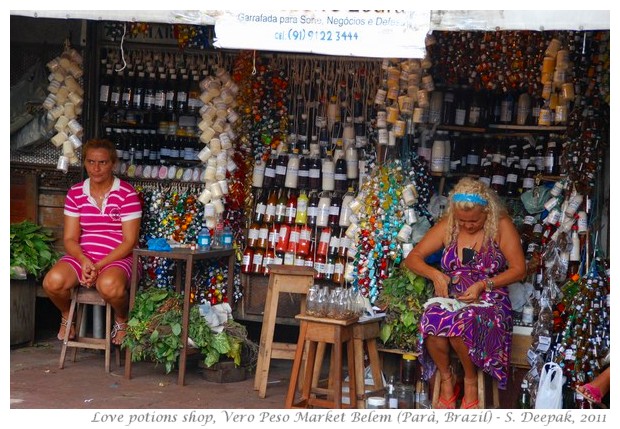 Belem, Brazil: In the old Vero Peso Market ("Vero Peso" means "correct weight"), apart from fish and fruits, there are also women selling magic potions that can help you win your love or bring misfortune to your enemeies.
बेलेन, ब्राज़ीलः पुराना वेरो पेसो बाज़ार (वेरो पेसो यानि "सही तोल") में मछली, फ़ल, आदि के अतिरिक्त, जादू मंतर वाली शीशियाँ बेचने वाली औरते भी हैं जिनका कहना है उनके जादू से आप को अपना प्यार, दुश्मन को बुखार, आदि सब कुछ मिल सकता है.
Belem, Brasile: Al mercato Vero Peso, oltre ai negozi che vendono pesce o frutta, vi sono anche donne che vendono pozioni magiche che possono aiutarti a conquistare il tuo amore e per portare sfortuna ai tuoi nemici.
***