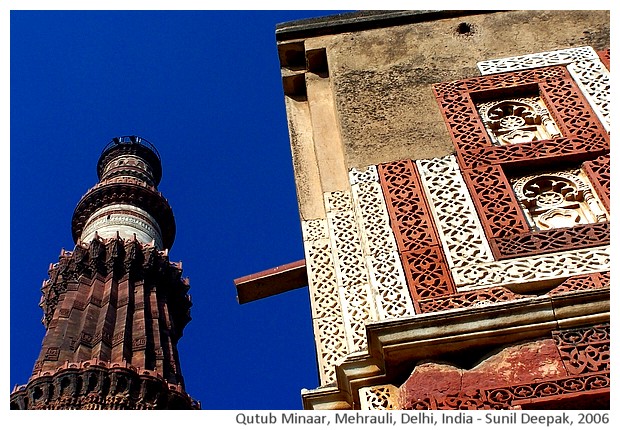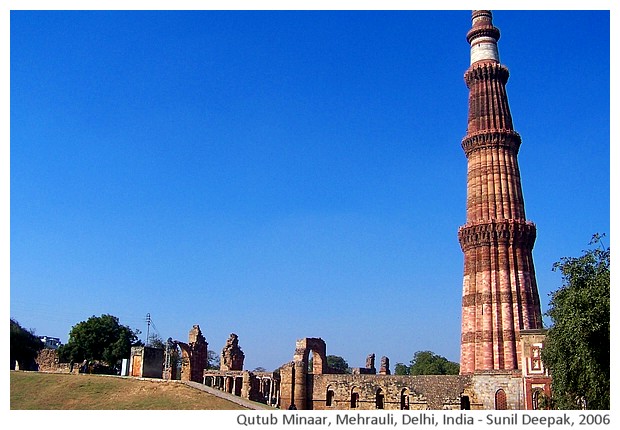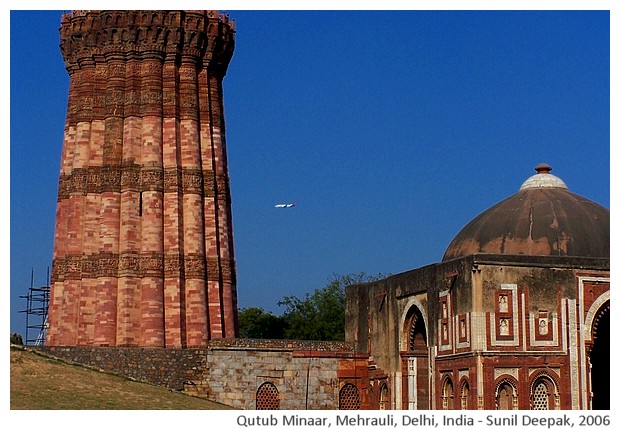 Delhi, India: I was six at that time and my mother was teaching in a municple school. Together with children of her school, my mother took me as well, for the Delhi tourist visit. The children studying in the municiple school were poor and of my age. When we reached Qutub, we climbed up to the top floor (at that time, it was possible), but I had no interest in looking at the monument or knowing about its history, I had spent all the time in playing with other children.
दिल्ली, भारतः मैं छहः साल का था, माँ नगरपालिका के विद्यालय में पढ़ाती थी. उनके विद्यालय के बच्चों के साथ दिल्ली की सैर पर माँ मुझे भी ले गयी थी. नगरपालिका विद्यालय में पढ़ने वाले बच्चे गरीब घरों से थे और मेरे हमउम्र ही थे. जब कुतुब मीनार पहुँचे तो ऊपरी मँज़िल तक चढ़े, लेकिन तब जगह देखने या इतिहास जानने में कोई रुचि नहीं थी, बाकी बच्चों के साथ पकड़न पकड़ाई खेलने में ही लगा रहा.
Delhi, India: Avevo sei anni e mia madre insegnava alla scuola municipale. Insieme ai bambini della sua scuola, mia madre aveva preso anche me per la visita turistica di Delhi. I bimbi che studiavano alla scuola municipale provenivano da famiglie povere ed erano della mia età. Quando siamo arrivati al Qutub Minar, siamo saliti fino all'ultimo piano (allora si poteva farlo), ma in quell'epoca, non mi interessava visitare il monumento o conoscere la sua storia, avevo solo giocato con gli altri bambini per tutto il tempo.
***