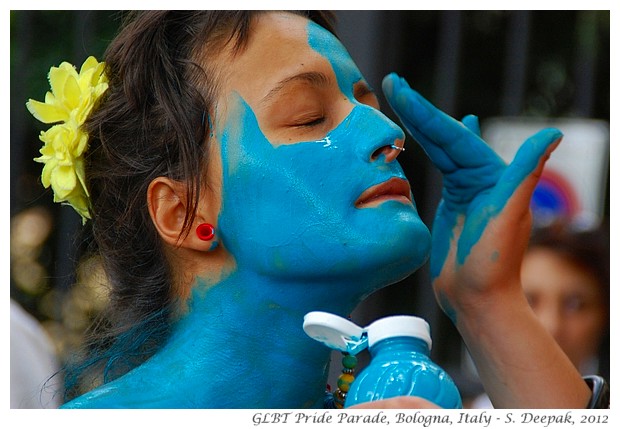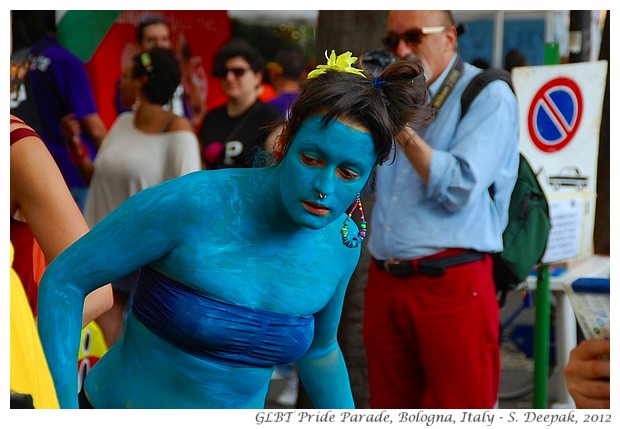 Bologna, Italy: Yellow flower in the hair, a long ear ring in one ear, black eye shadow and the body dipped in blue colour, all together a beautiful look!
बोलोनिया, इटलीः बालों में पीला फ़ूल, एक कान में लम्बी रंग बिरंगी बाली, पलकों पर घनी काली रेखा, और शरीर पर रंगा नीला रंग, सब कुछ मिल कर कितना सुन्दर!
Bologna, Italia: Un fiore giallo nei capelli, un orecchino lungo, striscia nera sulle palpebre, il corpo ricoperto di azzurro, nell'insieme un look bellissimo!