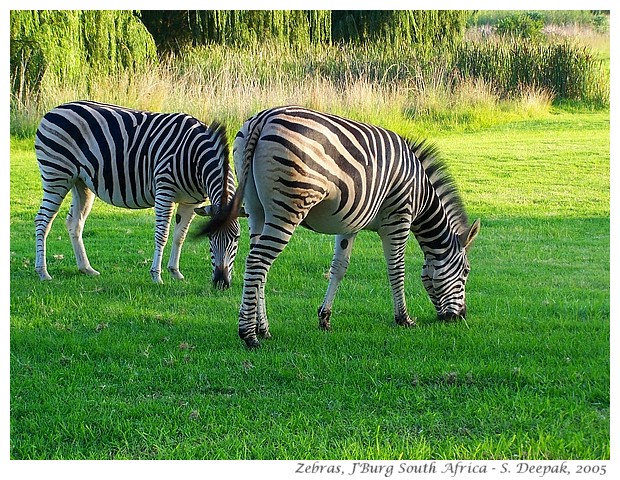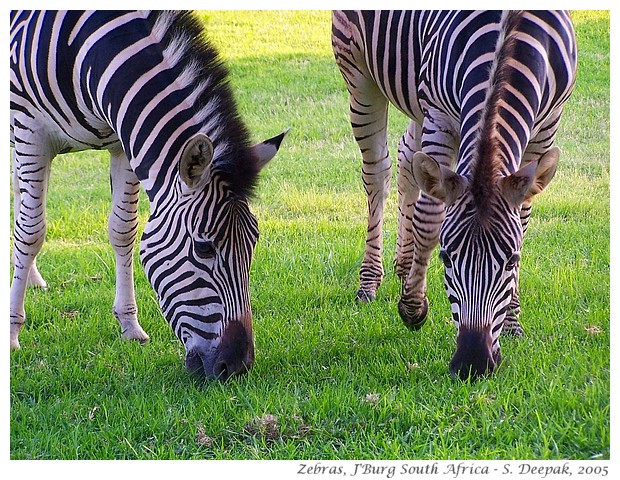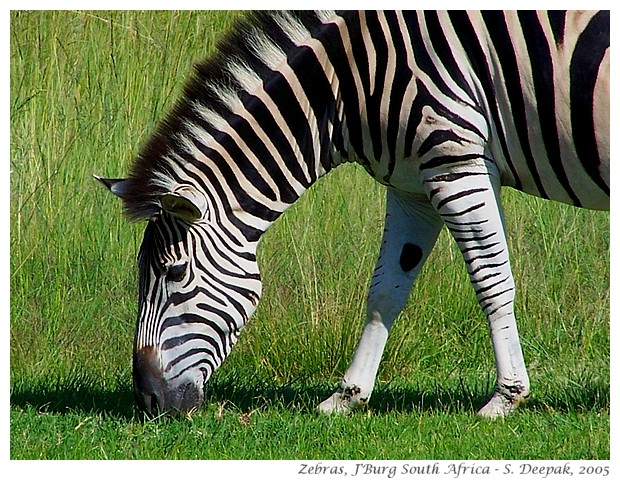 Johannesburg, S. Africa: Today I am leaving for a two weeks travel in South Africa. Today's images of zebras are from a previous journey to S. Africa. Even after so many years, I still love these images. They remind me of the thrill of watching from close these animals move around freely on the grasslands.
जोहानेसबर्ग, दक्षिण अफ्रीकाः आज मुझे दो सप्ताह के लिए दक्षिण अफ्रीका जाना है. इसलिए आज वहाँ की एक पिछली यात्रा से ज़ेबरों की यह तस्वीरें प्रस्तुत हैं. यह तस्वीरें इतने वर्षों के बाद भी मुझे सुन्दर लगती हैं, और इन्हें देख कर मुझे पहली बार इन जानवरों को इतने करीब से स्वतंत्र घूमते हुए देखने का मौका मिलने का रोमाँच याद आ जाता है.
Johannesburg, Sud Africa: Oggi sono in partenza per Sud Africa per due settimane. Le immagini delle zebre di oggi sono da un precedente viaggio in questo paese. Dopo tanti anni, queste immagini continuano a piacermi molto, perché mi fanno pensare alla meraviglia di vedere da vicino questi animali girare liberi nei prati.
***