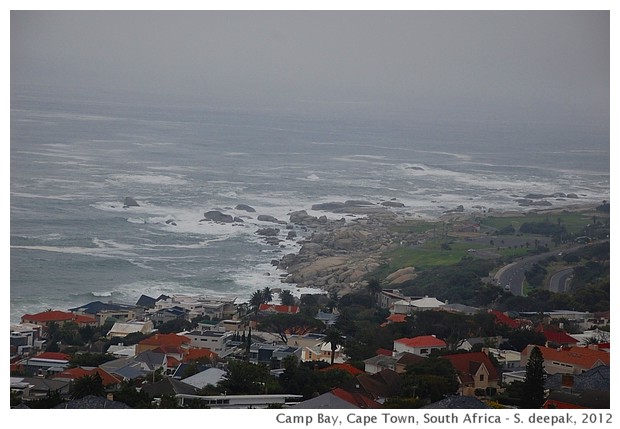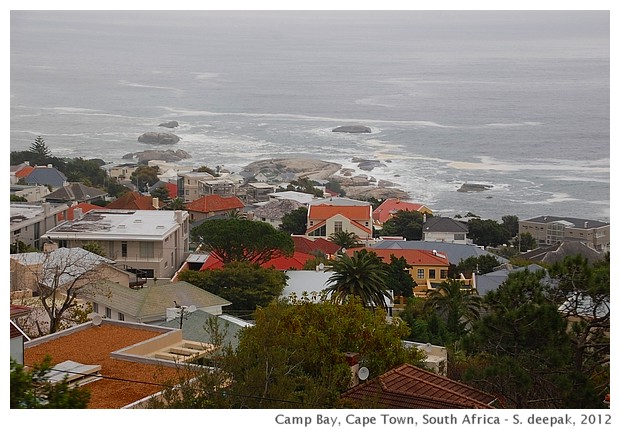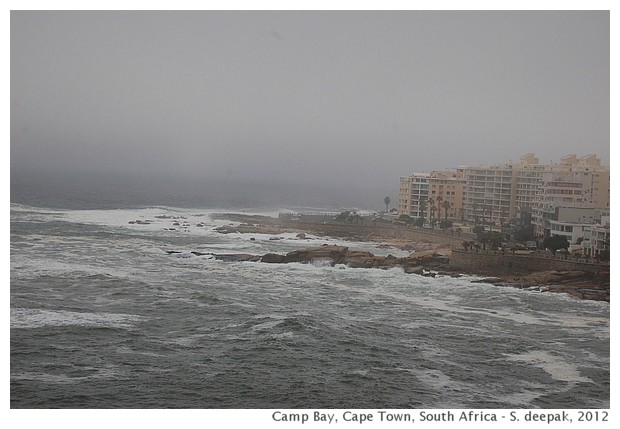 Cape Town, South Africa: Cold wind that makes you shiver, fog and a grey sea, so different from popular image of Cape Town.
केप टाउन, दक्षिण अफ्रीकाः ठँडी कँपकँपाने वाली हवा, धुँध और सलेटी समुद्र, केप टाउन की प्रचलित छवि से बिल्कुल भिन्न.
Città del Capo, Sud Africa: Freddo da far tremare, nebbia e il mare grigio, così diverso dall'immagine popolare di Città del Capo.
***