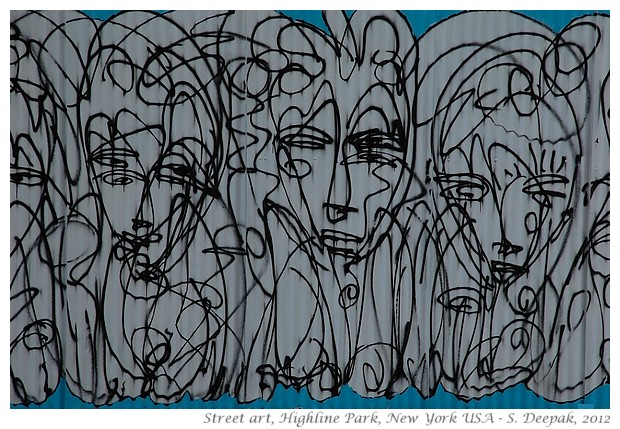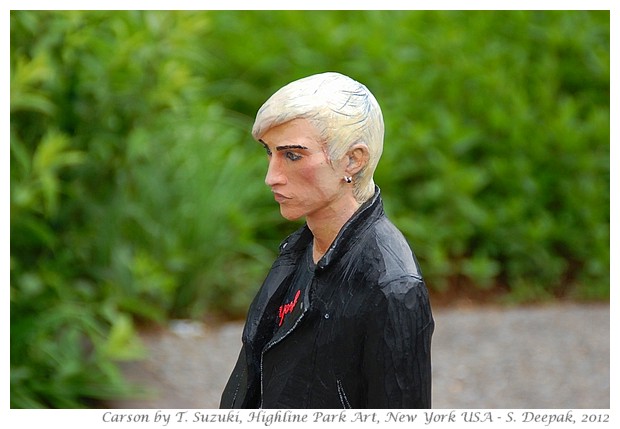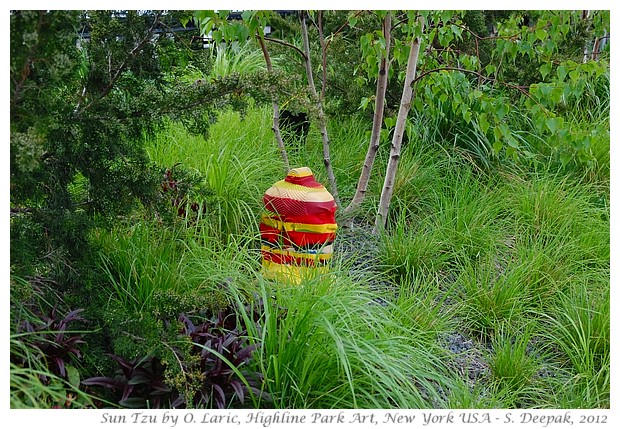 New York, USA: Three examples of art from Highline park. Two of these are part of an exhibition and are made by well known artists. The third example is from the wall of house close to the park. From art's point of view, I think that all three are beautiful, though in actual life we often give much more importance to the works of well known and the famous artists.
न्यू योर्क, अमरीकाः हाई लाइन पार्क से कला के तीन नमूने, जिनमें से दो एक कला प्रदर्शनी का हिस्सा हैं और जिन्हें जाने माने कलाकारों ने बनाया है. तीसरा नमूना, बाग के एक ओर एक घर की दीवार पर किसी ने बनाया है. कला की दृष्टि से देखिये तो तीने कलाएँ अपनी जगह सुन्दर हैं, लेकिन सामान्य जीवन में हम अक्सर जाने पहचानी और प्रसिद्ध कलाकारों को ही महत्व देते हैं.
Nuova York, USA: Tre esempi d'arte dal parco Highline. Due di questi fanno parte di una mostra. Il terzo esempio è dal muro di una casa vicino al parco. Dal punto di vista dell'arte, penso che tutti e tre esempi sono belli, ma in vita reale spesso diamo molta più importanza ai lavori degli artisti conosciuti e famosi.
***