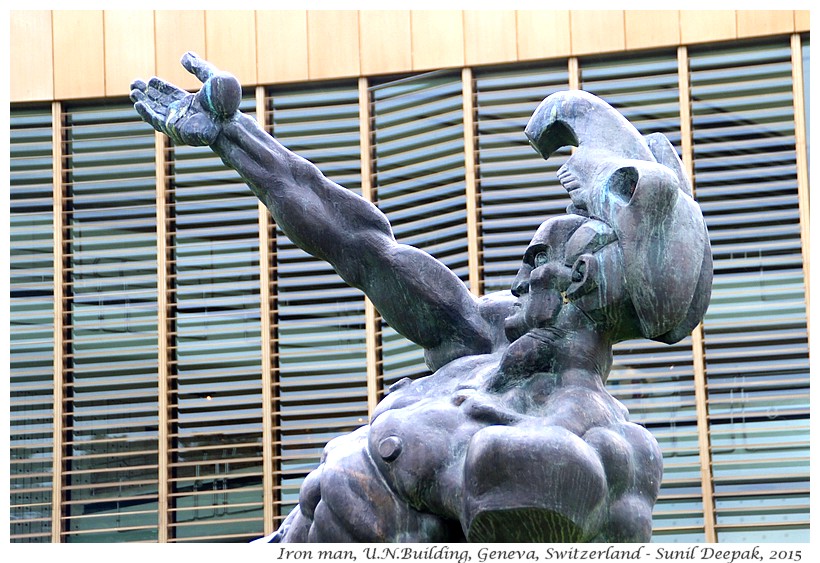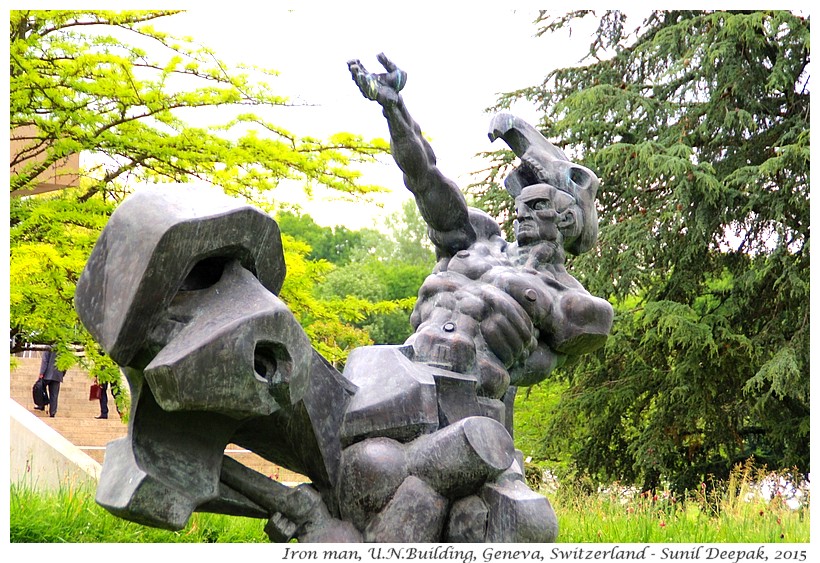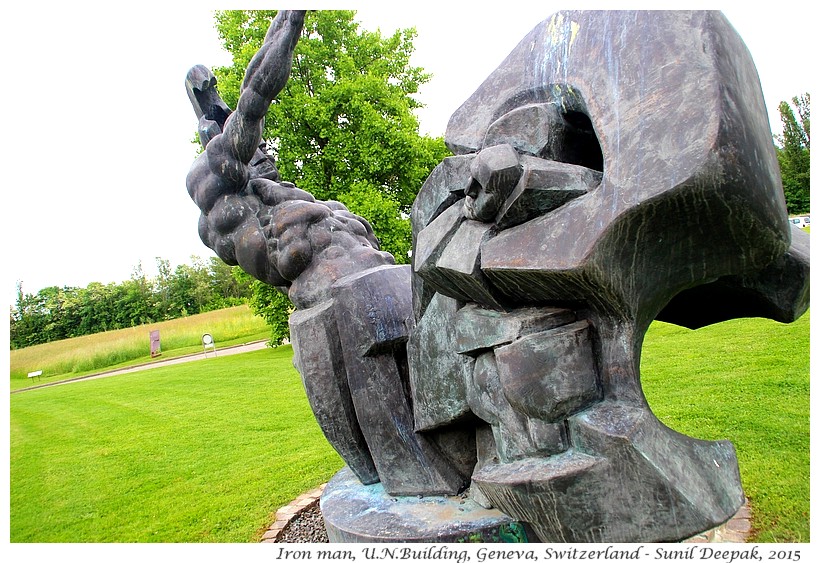 Geneva, Switzerland: I have always called this statue placed near the U.N. Building as the "Iron man". It does not carry a title or the name of its sculptor. Wearing a cap of an animal skull, surrounded by iron machinery in a foundry, it seems as if the man is crying in pain. On the backside, in the middle of iron parts, there is another human head.
जेनेवा स्विटज़रलैंडः संयुक्त राज्य भवन के पास लगी इस मूर्ति को मैंने "लोह पुरुष" का नाम दिया था. इस पर इसका शीर्षक तथा शिल्पकार के नाम नहीं लिखे हुए. किसी पशु के कंकाल का टोपा पहने, फौलाद की फैक्टरी में लोहे की मशीनों में घिरा यह पुरुष मानो दर्द से चिल्ला रहा है. मशीनी पुर्जों के बीच पिछली ओर से एक अन्य मानव सिर दिखता है.
Ginevra, Svizzera: Ho sempre chiamato questa statua messa vicino all'edificio delle Nazioni Unite come "uomo di ferro". Non porta nessun titolo o il nome del suo scultore. Con un cappello fatto dalla testa di un animale, circondato dalle macchine dentro una fonderia, sembra che lui sta gridando il suo dolore. Sul suo dietro, in mezzo ai pezzi delle macchine, si vede una seconda testa umana.
***