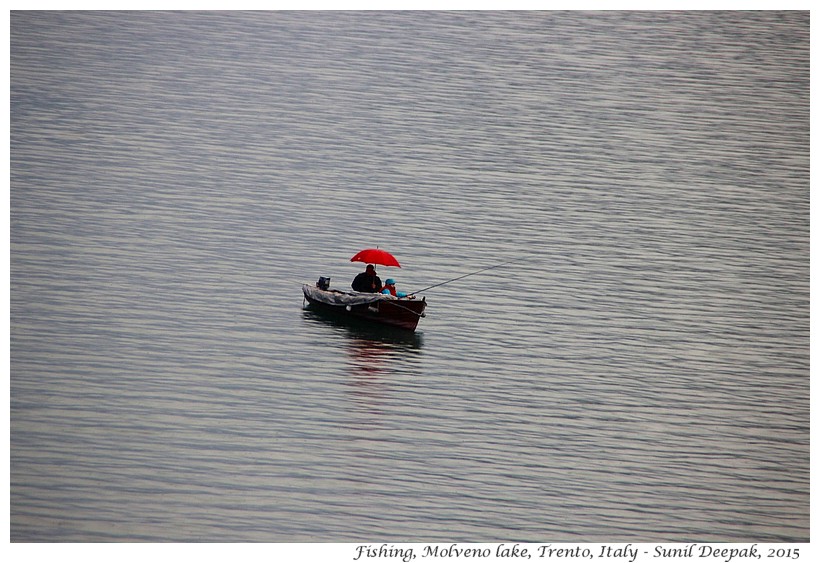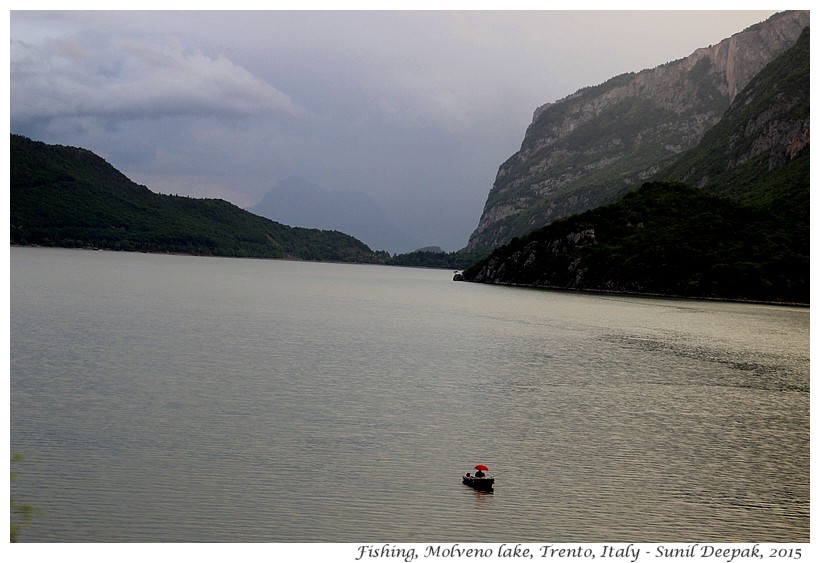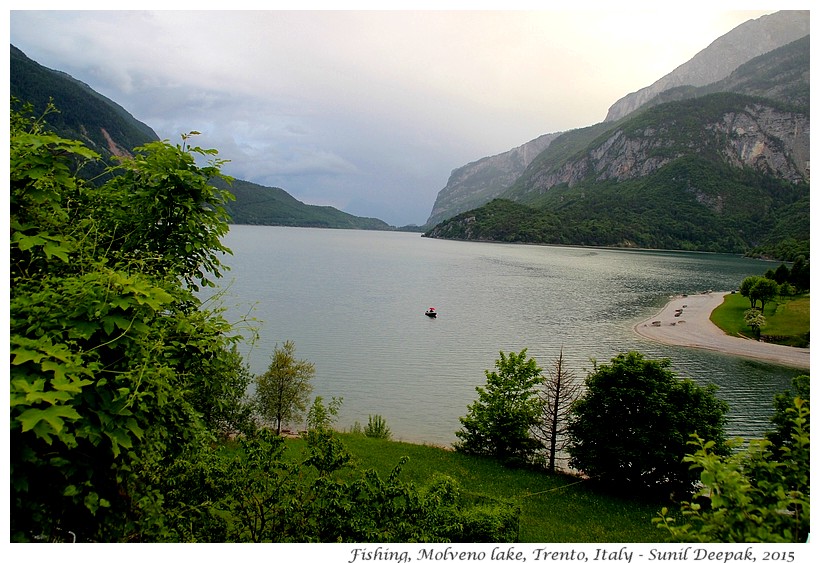 Molveno, Trento, Italy: There was a light rain and on a boat in the lake, holding a red umbrella, a man and a child were busy fishing.
मोलवेनो, त्रेन्तो, इटलीः हल्की हल्की बारिश थी और झील में नाव पर लाल छतरी लिए एक पुरुष और एक बच्चा मछली पकड़ने में लगे थे.
Molveno, Trento, Italia: C'era una leggera pioggia e in una barca nel lago, con un ombrello rosso, un uomo e un bambino pescavano.
***