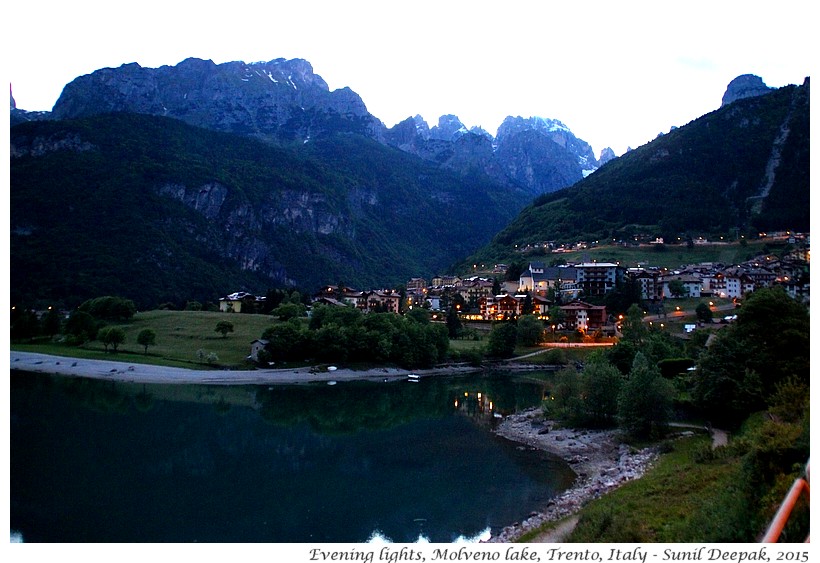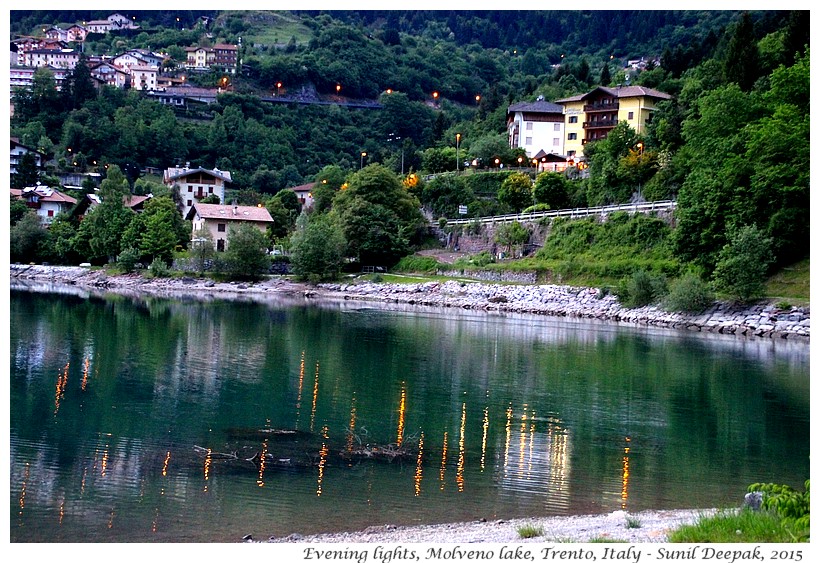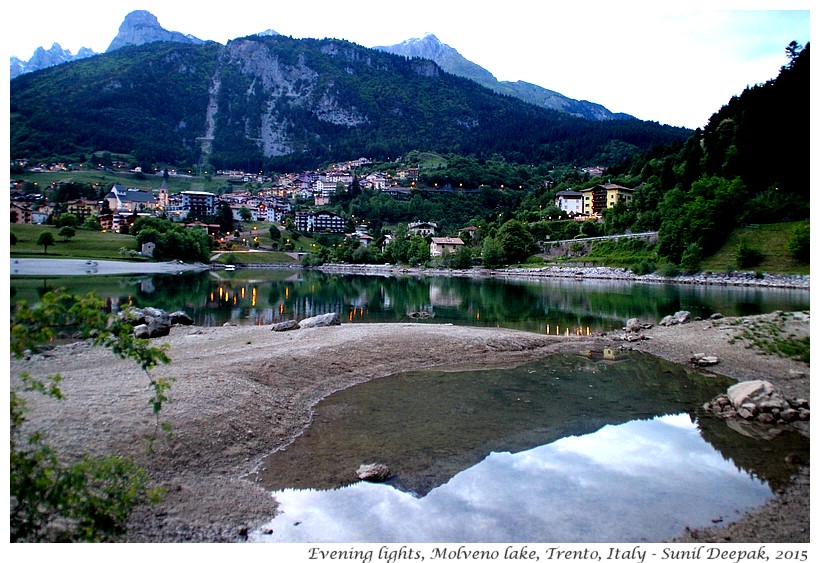 Molveno, Trento, Italy: Yesterday evening, while we were walking near the lake, the lights reflected in the water looked beautiful.
मोलवेनो, त्रेन्तो, इटलीः कल शाम को मोलवेनो झील के पास घूमते हुए पानी में प्रतिबिम्बित बत्तियाँ बहुत सुन्दर लग रही थीं.
Molveno, Trento, Italia: Ieri sera mentre passeggiavamo lungo il lago, le luci riflesse nell'acqua erano molto belle.
***