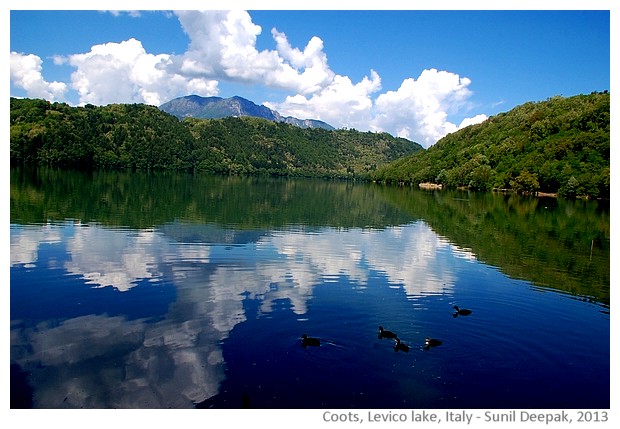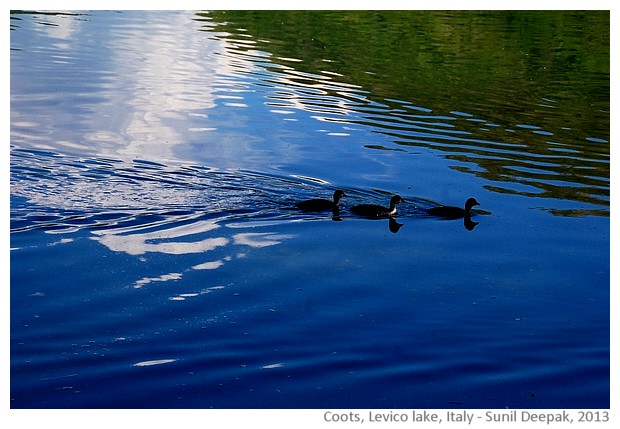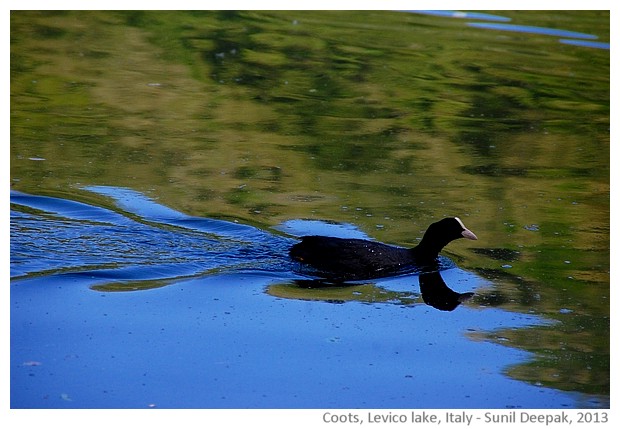 Levico, Italy: These black water birds with white beaks are called Coots. These images are from Levico lake near Trento in north of Italy.
लेविको, इटलीः उत्तरी इटली में लेविको की झील में सफेद चौंच वाले काले रंग के जल पक्षी. इनका भारतीय नाम क्या होता हे, यह मुझे नहीं मालूम.
Levico, Italia: Questi uccelli acquatici neri con i becchi bianchi si chiamano Folaghe. Queste immagini sono dal lago di Levico vicino a Trento nel nord Italia.
***