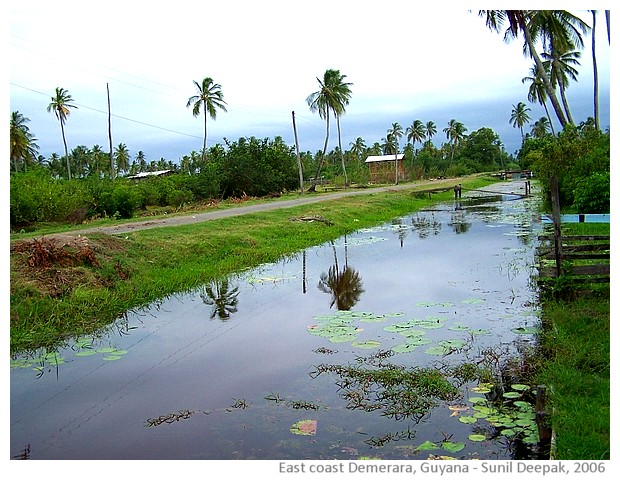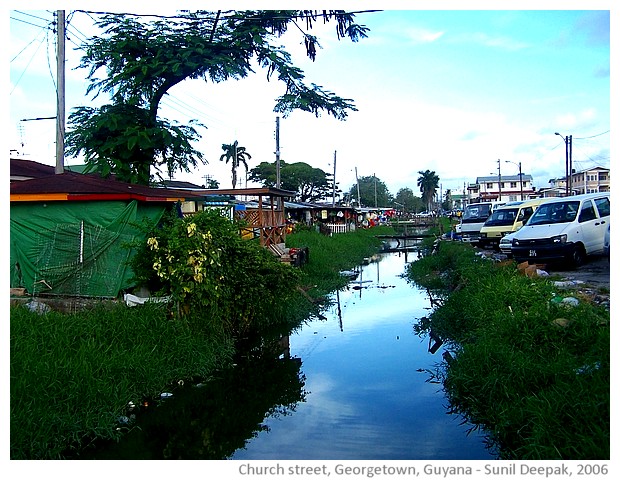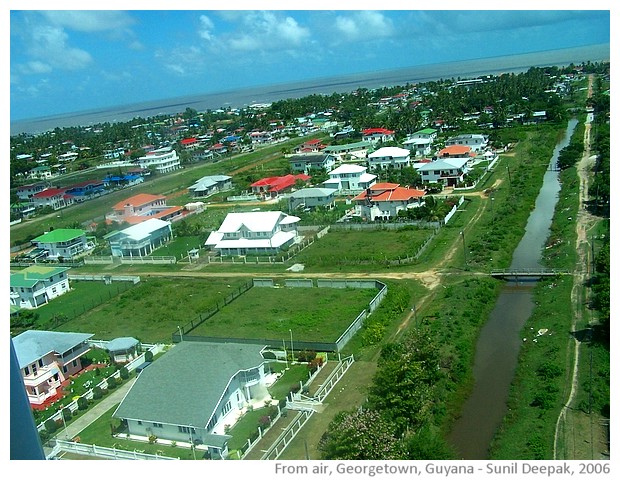 Guyana: While searching for sugar in the supermarket, suddenly I saw the packets of "Demerara sugar" that reminded me of so many travels for crossing the Demerara river and of so many friends who live along its coasts. "Guyana" means the land of rivers. Along with big rivers like Demerara, Corentine and Essequibo, the whole area near the ocean is full of a network of canals.
ग्यानाः सुपरमार्किट में चीनी खोज रहा था तो "डेमेरारा चीनी" के पैकेट पर दृष्टि पड़ी और डेमेरारा नदी पर की हुई बहुत सी यात्राएँ और वहाँ रहने वाले कई मित्र याद आ गये. "ग्याना" का अर्थ है नदियों का देश. डेमेरारा, कोरन्टाइन, एस्सेकीबो जैसी बड़ी बड़ी नदियों के साथ, समुद्र के पास का देश का सारा हिस्सा नहरों से भरा हैं.
Guyana: Mentre cercavo lo zucchero al supermercato, all'improvviso ho visto i pacchetti di "Zucchero di Demerara" e mi sono ricordato di tanti viaggi fatti per attraversare il fiume Demerara e di tanti amici che abitavano lungo le sue coste. "Guyana" significa la terra dei fiumi. Accanto ai grandi fiumi come Demerara, Corentine e Essequibo, tutta l'area vicino all'oceano è coperta da una rete di canali.
***