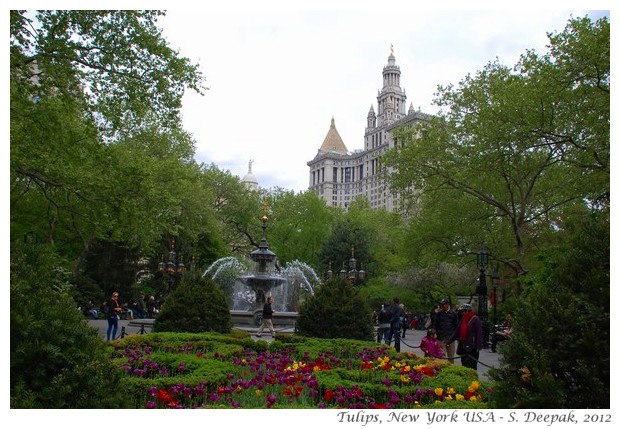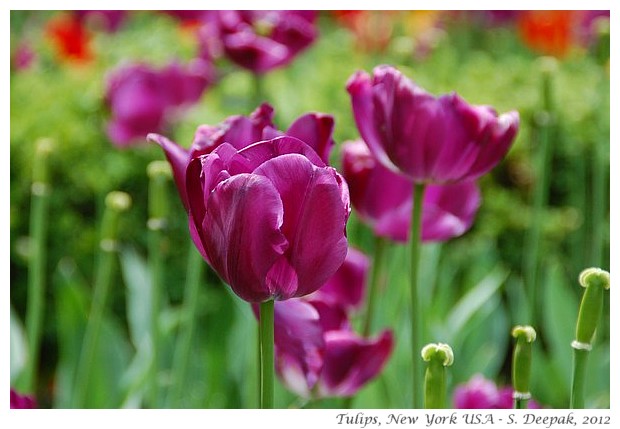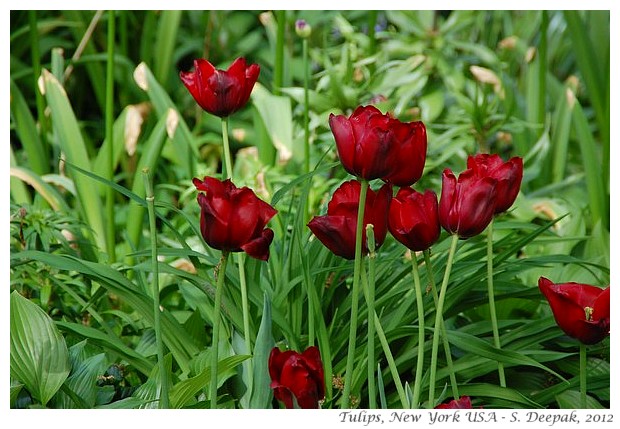 New York, USA: Near the city hall, a gardner had expressed his creativity by filling a tiny garden with unusual colours - tulips in yellow, purple and blood red.
न्यू योर्क, अमरीकाः सिटी हाल के पास एक छोटे से बाग में माली ने अपनी सृजनता को असमान्य रंगों से रचा था - पीले, जामुनी और रक्तिम लाल रंगों के ट्यूलिप फ़ूलों से.
Nuova York, Stati Uniti: Vicino il City Hall, un giardiniere aveva espresso la sua creatività creando un piccolo giardino di colori non comuni - tulipani in giallo, viola e rosso sangue.
***