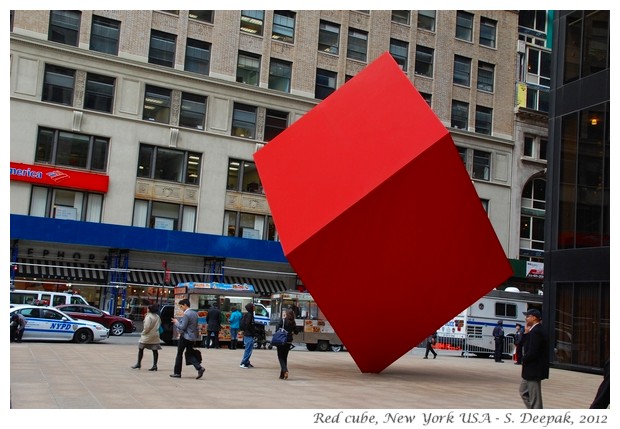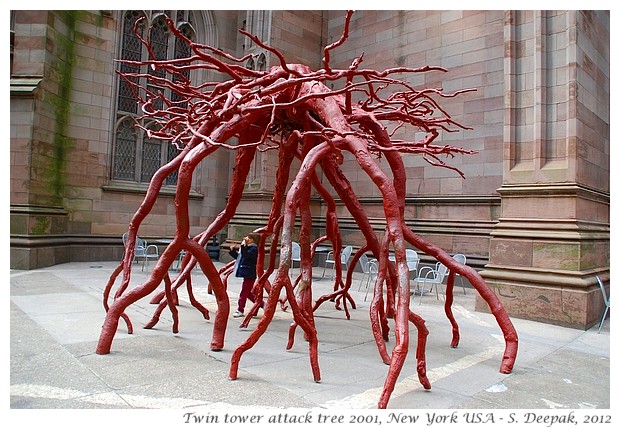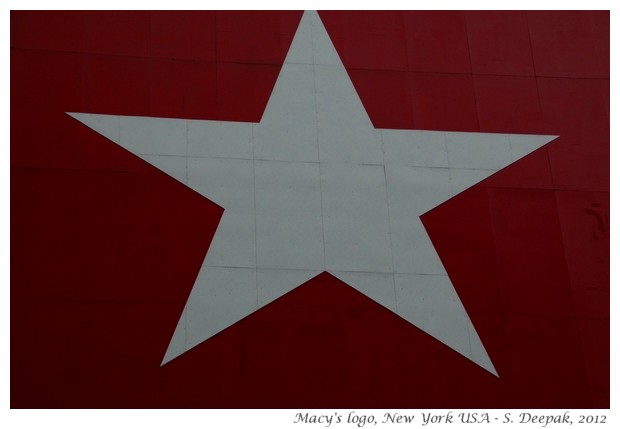 New York, USA: Todays images have red-coloured art in three different forms. First as an artistic expression, second as a tree destroyed in a terrorist attack as a memorial, and third as the logo of a company.
न्यू योर्क, अमरीकाः आज की तस्वीरों में लाल रंग से बनी कला के तीन विभिन्न रूप. पहले रूप में कला केवल कलात्मक अभिव्यक्ति के लिए, दूसरे में आतंकवादी हमले में घायल वृक्ष की कला यादगार के रूप में और तीसरे में, कला एक कम्पनी के लोगो के रूप में.
Nuova York, Stati Uniti: Le immagini di oggi hanno l'arte in rosso in tre diverse forme. La prima come pura espressione artistica, la seconda di un albero danneggiato durante un attacco terroristico come una memoriale e la terza, come il logo di una ditta.
***