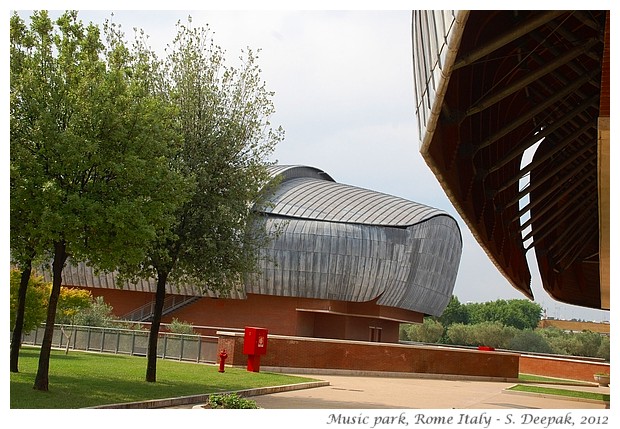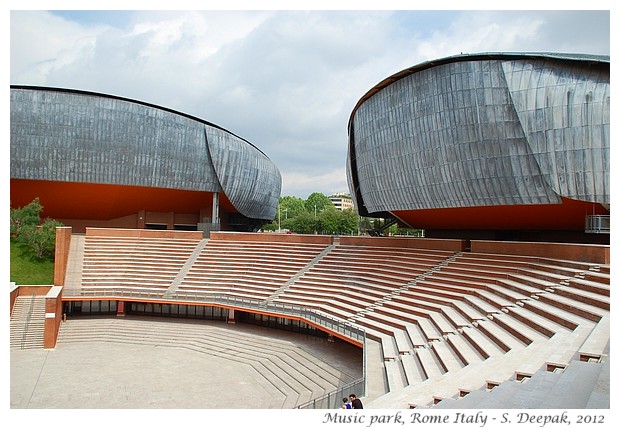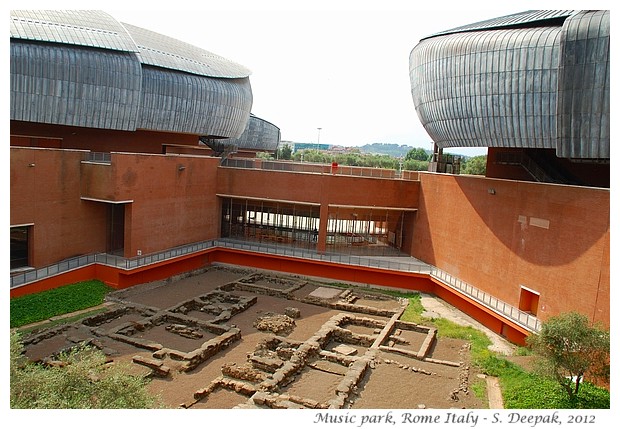 Rome, Italy: The music park has four auditoriums including an open air one. Between the auditoriums, there are some old Roman ruins as well.
रोम, इटलीः रोम के संगीत पार्क में चार संगीत कक्ष (ओडिटोरयम) हैं जिनमें से एक खुला कक्ष भी है. संगीत कक्षों के बीच में प्राचीन रोमन खँडहर भी हैं.
Roma, Italia: Il parco della musica ha quattro auditorium principali, compreso uno all'aria aperta. In mezzo vi sono anche le antiche rovine romane.
***