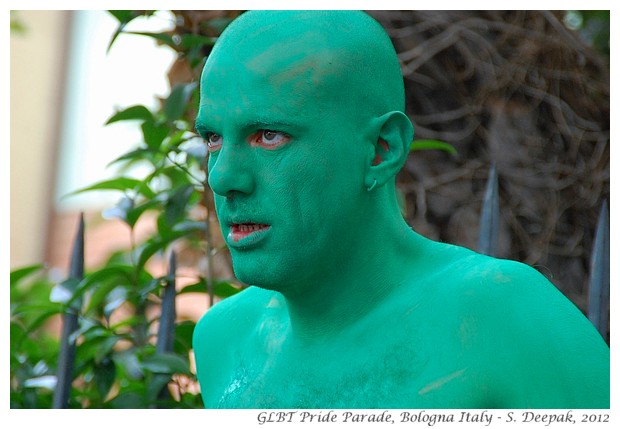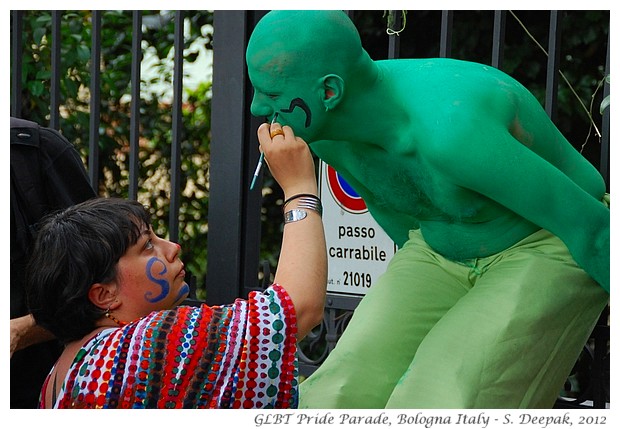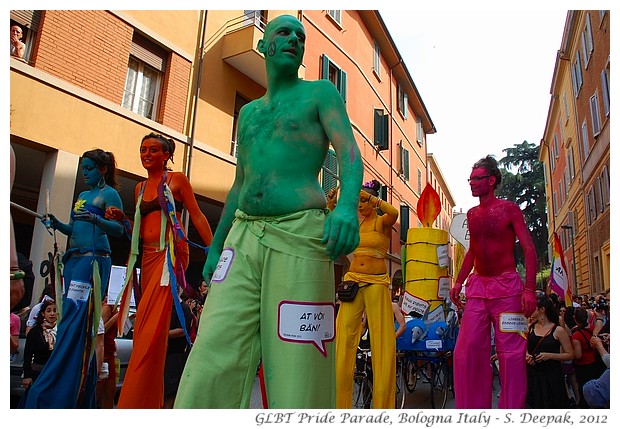 Bologna, Italy: Some science fiction writers used to think that small, green coloured persons lived on Mars. At the GLBT parade, when I saw this stilt dancer dipped in green colour, I thought that old fantasy of science fiction writers had found a human expression.
बोलोनिया, इटलीः पुरानी साईन्स फिक्शन की किताबों के अनुसार मँगल ग्रह पर हरे रंग के छोटे छोटे लोग रहते थे. समलैंगिक-अंतरलैंगिक गर्व परेड में भाग लेने वाले, ऊँचे डँडों पर चढ़ कर नृत्य करने वाले इस हरे रंग में रंगे युवक को देख कर मुझे लगा कि मँगल ग्रह के रहने वालों की कल्पना को मानव रूप मिल गया हो.
Bologna, Italia: Nei vecchi libri di science fiction si diceva che piccoli verdi esseri vivevano sul Marte. Quando ho visto il danzatore sui trampoli, tutto dipinto di verde, ho pensato che la fantasia degli autori di quei libri aveva trovato un'espressione umana.
***