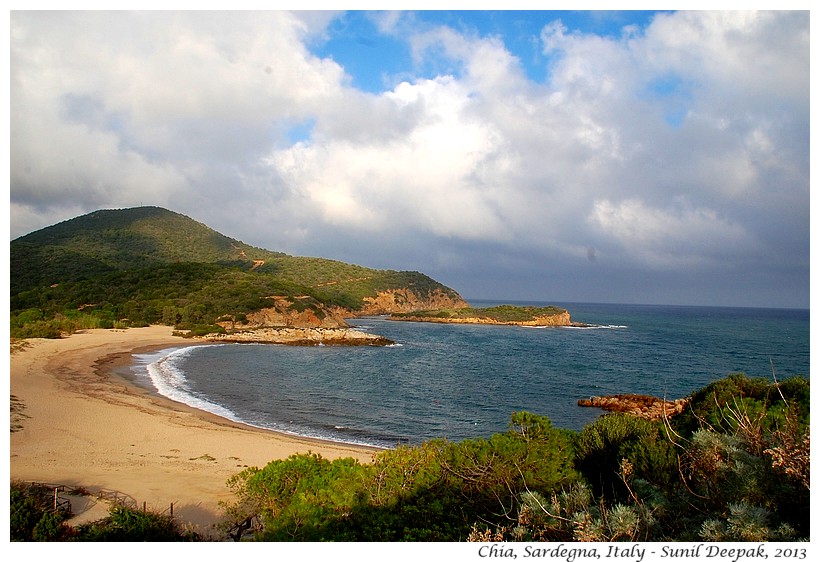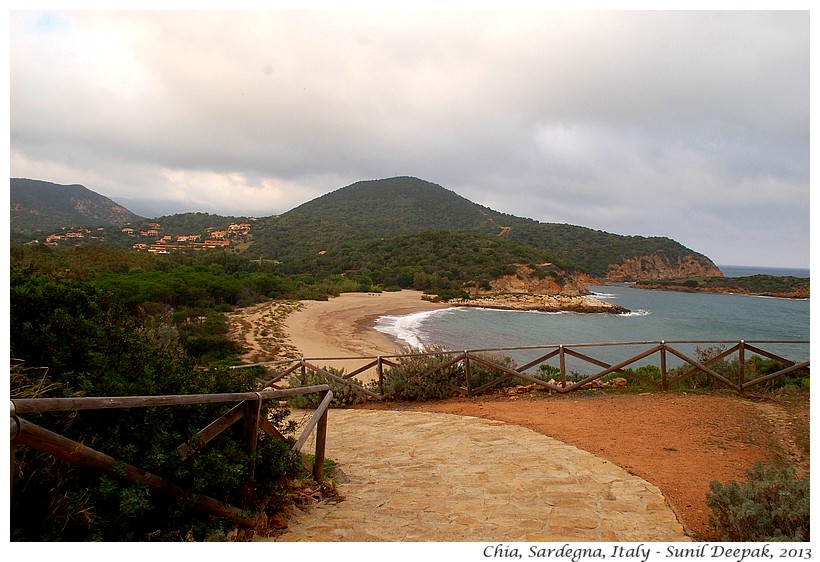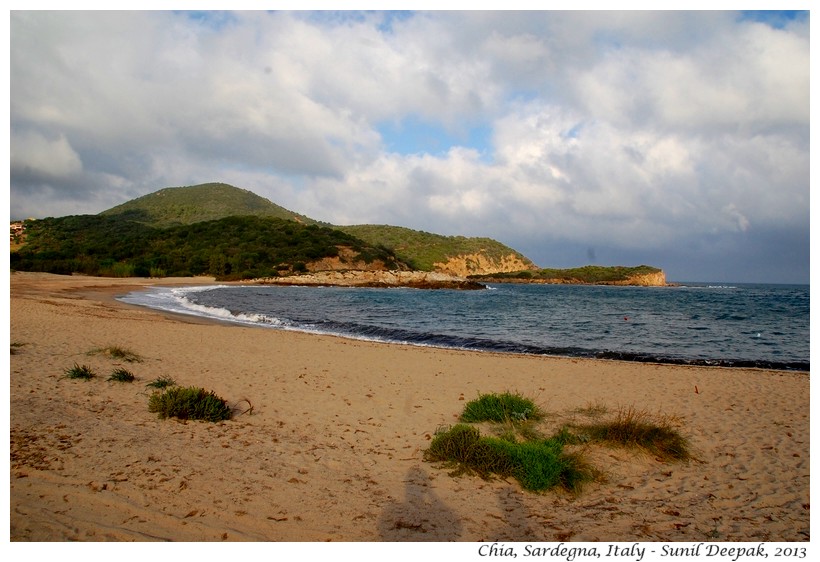 Chia, Sardinia, Italy: The half-moon shaped beach, transparent blue waters, tiny waves and green hills.
किआ, सरदेन्या, इटलीः अर्धचन्द्राकार सागर तट, पारदर्शी नीला सागर जल, छोटी छोटी लहरें और हरी पहाड़ियाँ.
Chia, Sardegna, Italia: La spiaggia nella forma di mezza luna, acqua azzurra e trasparente, piccole onde e colline verdi.
***