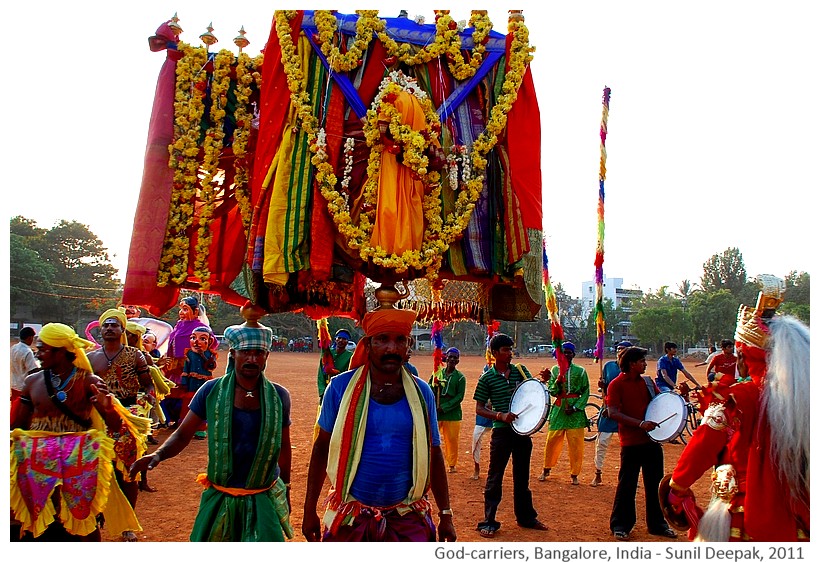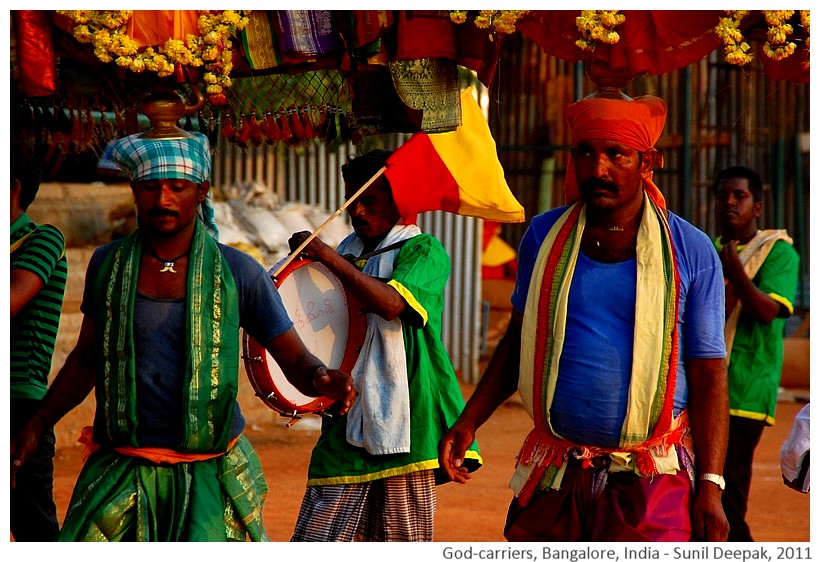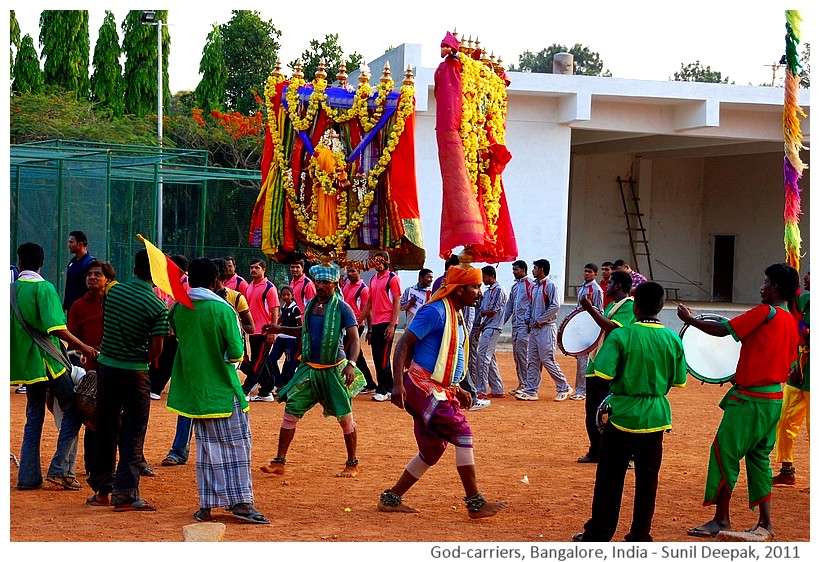 Bangalore, Karnataka, India: Carrying the temple deity on their heads, the mobile temples sometimes broke into dance.
बँगलूरु, कर्णाटक, भारतः जलूस में मन्दिर की प्रतिमा को सिर पर उठाये, चलते फ़िरते मन्दिर, कभी कभी नृत्य भी दिखा रहे थे.
Bengalore, Karnataka, India: Nella processione con le statue delle divinità sulle loro teste, i templi mobili, ogni tanto si lasciavano andare in passi di danza.
***