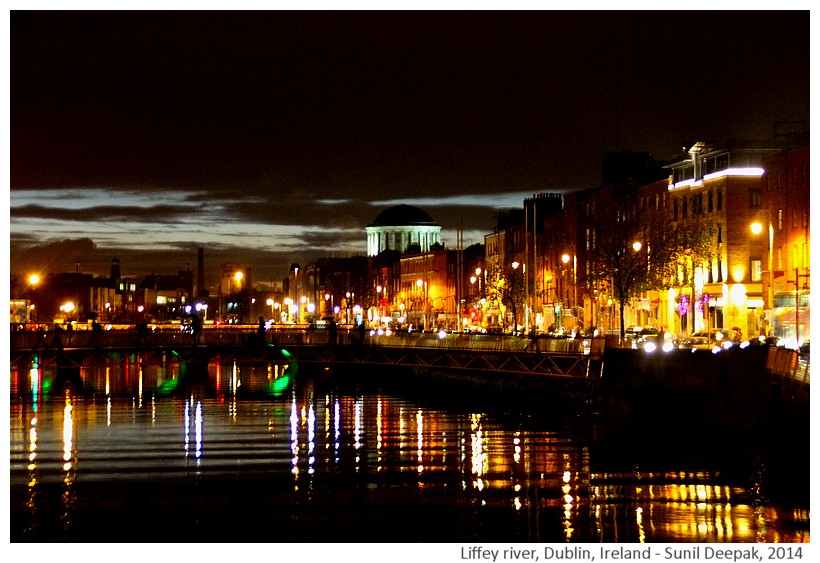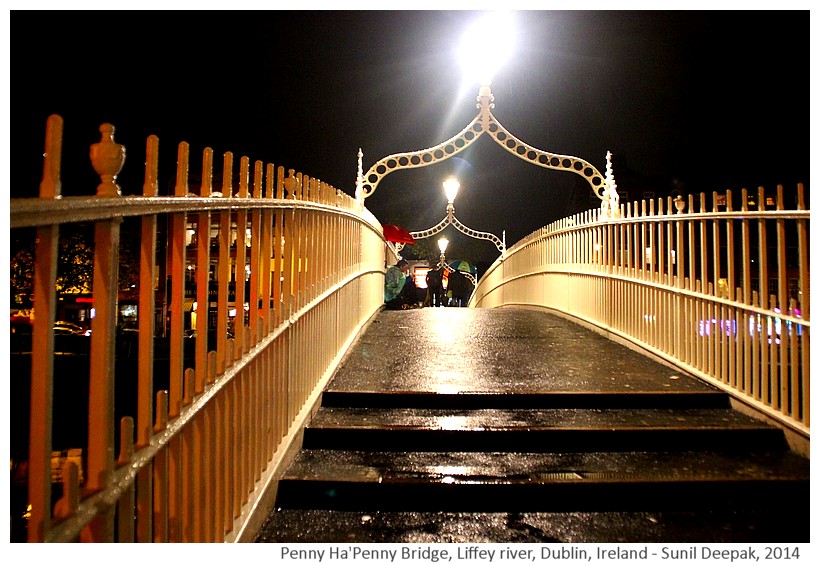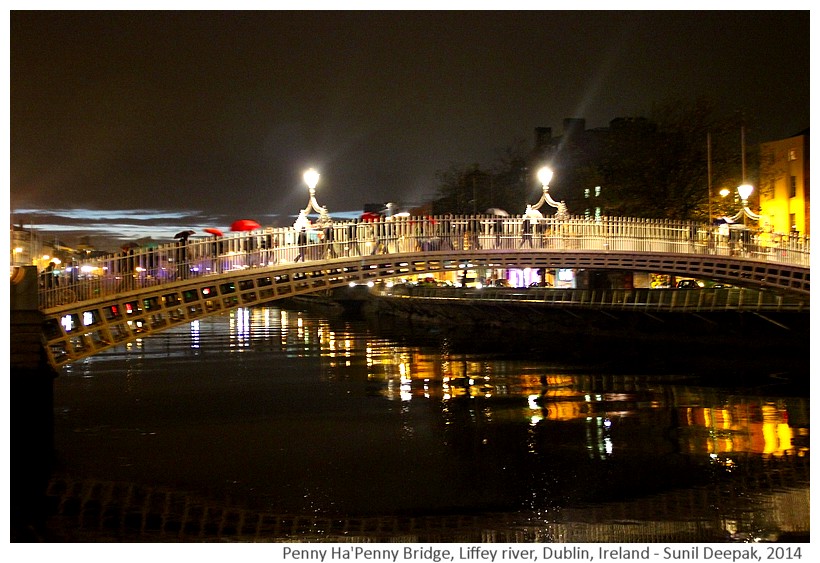 Dublin, Ireland: Built in 1816, the iron bridge on the river Liffey is called "Penny ha'Penny", from the toll for crossing it. Today's images are from that area.
डबलिन, आयरलैंडः लिफ्फी नदी पर सन 1816 में बने लोहे के पुल को "पेन्नी हा' पेन्नी" (डेढ़ पैसा) पुल कहते हैं, जो कि इसे पार करने का किराया था. आज की तस्वीरें इसी पुल के आसपास से हैं.
Dublino, Irlanda: Costruito nel 1816, il ponte di ferro sul fiume Liffey si chiama Ponte "Penny Ha'Penny" (Un centesimo e mezzo), che era il pedaggio per attraversarlo. Le foto di oggi sono della zona.
***