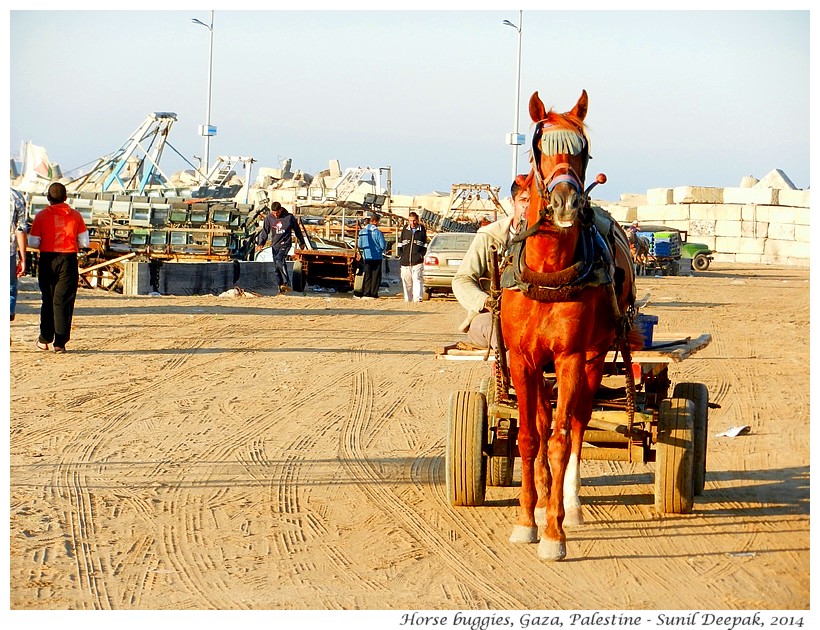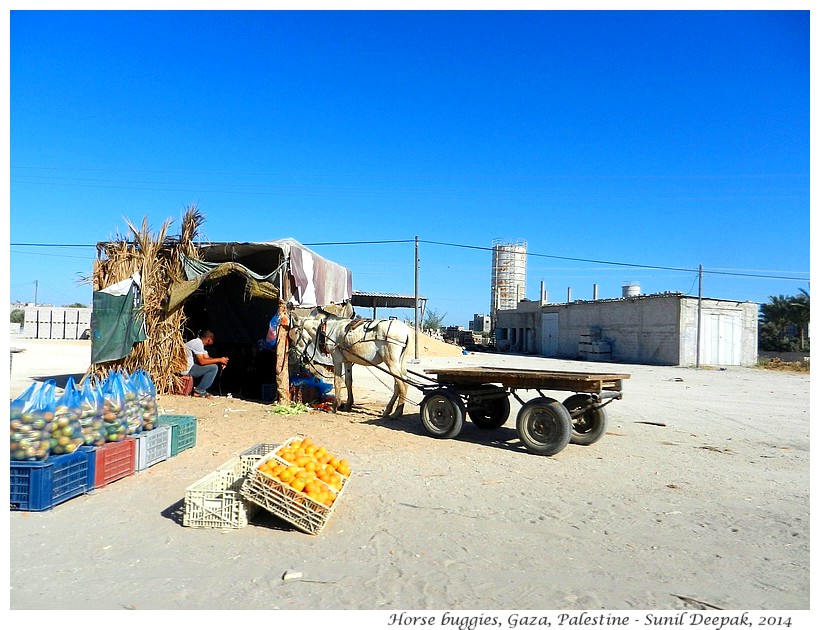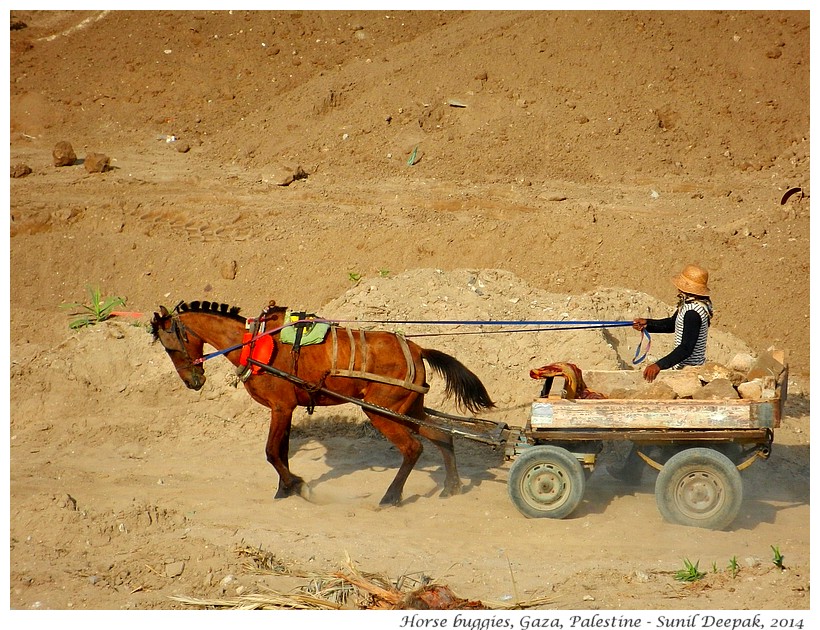 Gaza, Palestine: There was a time when persons owning a horse driven carriage were considered rich. Today such carriages are seen mostly in poor societies. In Gaza finding petrol is often difficult and poverty is widespread, thus the horse driven carts are common.
गाज़ा, फिलिस्तीनः एक समय था जब किसी के पास घोड़ा गाड़ी होती तो उसे अमीर माना जाता था. आज घोड़ा गाड़ियाँ गरीब समाजों में ही दिखती हैं. गाज़ा में अक्सर पैट्रोल मिलने में कठिनाई होती है, गरीबी भी बहुत है इसलिए घोड़ा गाड़ियाँ आम दिखती हैं.
Gaza, Palestina: C'era un tempo quando le persone che avevano i carri con i cavalli erano considerate ricche. Oggi questi carri si vedono sopratutto nelle comunità povere. A Gaza spesso si fa fatica a trovare la benzina e la povertà è diffusa, per cui i carri con i cavalli si vedono spesso.
***