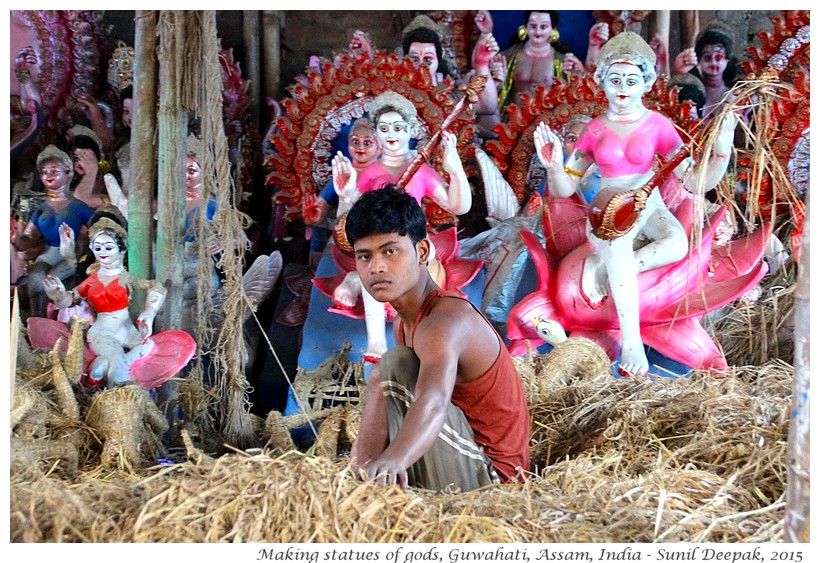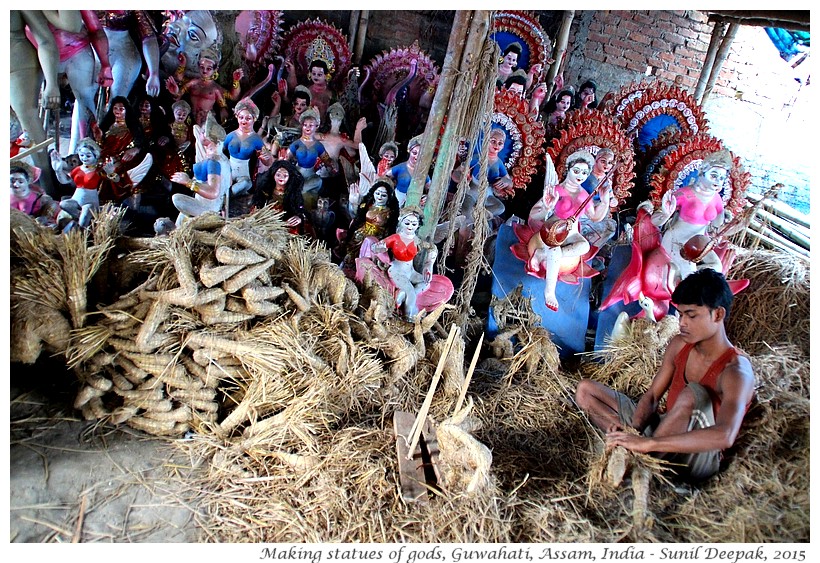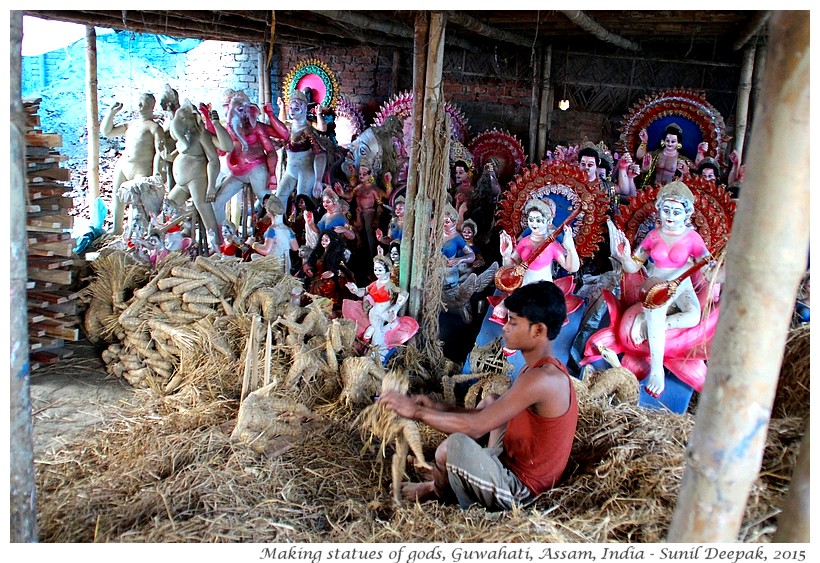 Guwahati, India: The lives of those who make traditional statues of gods and goddesses are not marked by hunger but they are not far from poverty. Then why do we wonder that our traditional arts are slowly disappearing?
गुवाहाटी, भारतः देवी देवताओं की पाराम्परिक मूर्तियाँ बनाने वालों के जीवन अक्सर भूख से एक कदम उपर होते हैं लेकिन गरीबी से बाहर नहीं होते. फ़िर अचरज क्यों कि हमारी पाराम्परिक कलाएँ लुप्त क्यों हो रहीं हैं?
Guwahati, India: Le vite di quelli che creano le statue tradizionali di dei e di dee non sono segnate dalla fame ma non sono lontane dalla povertà. Allora perché noi ci meravigliamo che le nostre arti tradizionali stanno scomparendo?
***