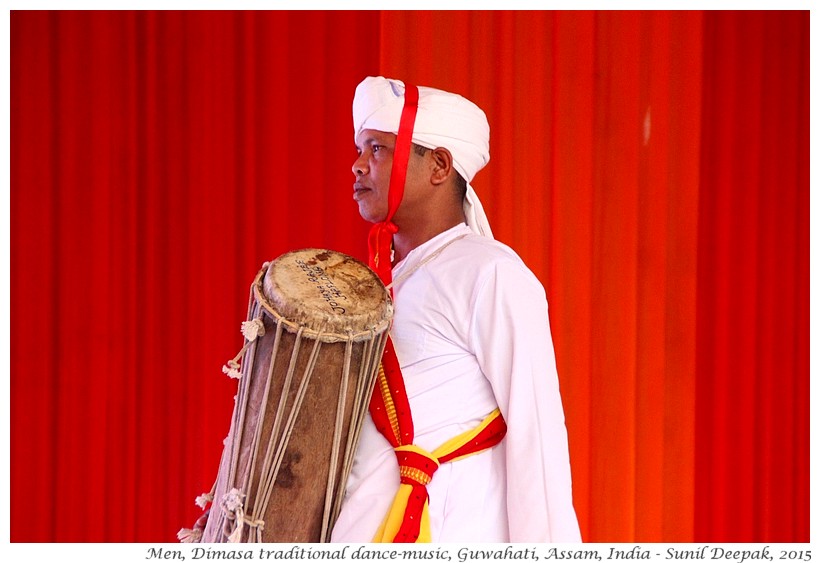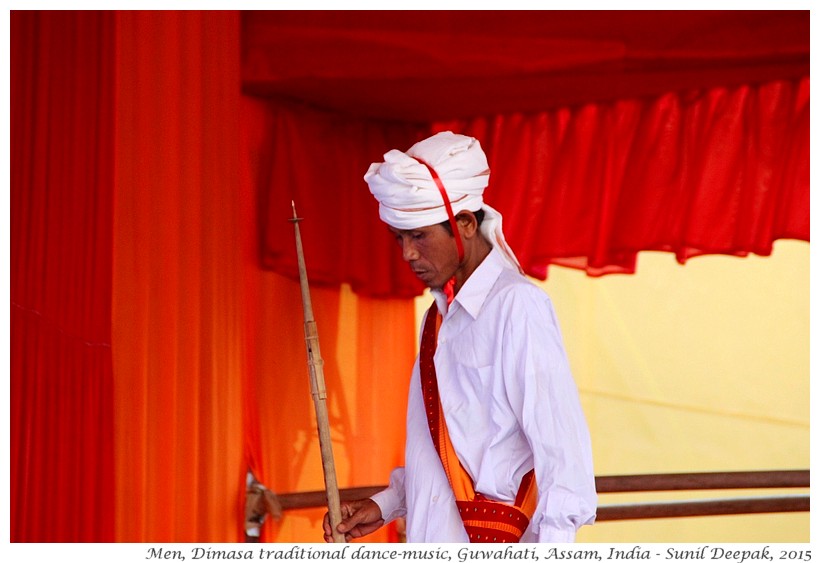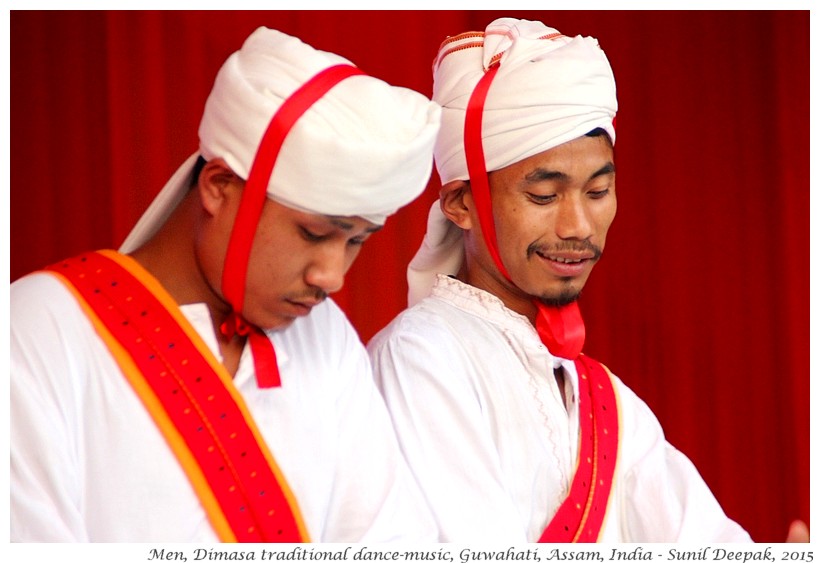 Guwahati, India: Musician and dancer men of Dimasa tribe from Dima Hasao district of Assam in their traditional dress. Their name "Dima" means "sons of the river" and expresses their close relationship to the river Brahmaputra.
गुवाहाटी, भारतः असम के दीमा ह्साओ जिले से दिमासा जनजाति के संगीतकार व नर्तक युवक पारम्परिक पौशाक में. उनके नाम "दीमा" का अर्थ है "नदी के पुत्र", जो उनके ब्रह्मपु्त्र नदी से सम्बन्ध के महत्व को अभिव्यक्त करता है.
Guwahati, India: Musicisti e danzatori vestiti tradizionalmente della tribù Dimasa dal distretto di Dima Hasao di Assam. Il loro nome "Dima" significa "figli del fiume" e esprime l'importanza del loro rapporto con il fiume Brahmaputra.
***