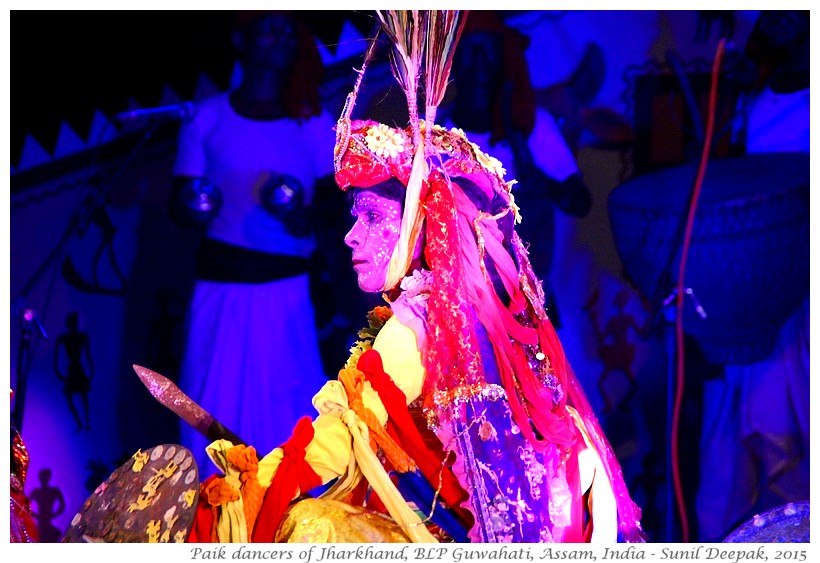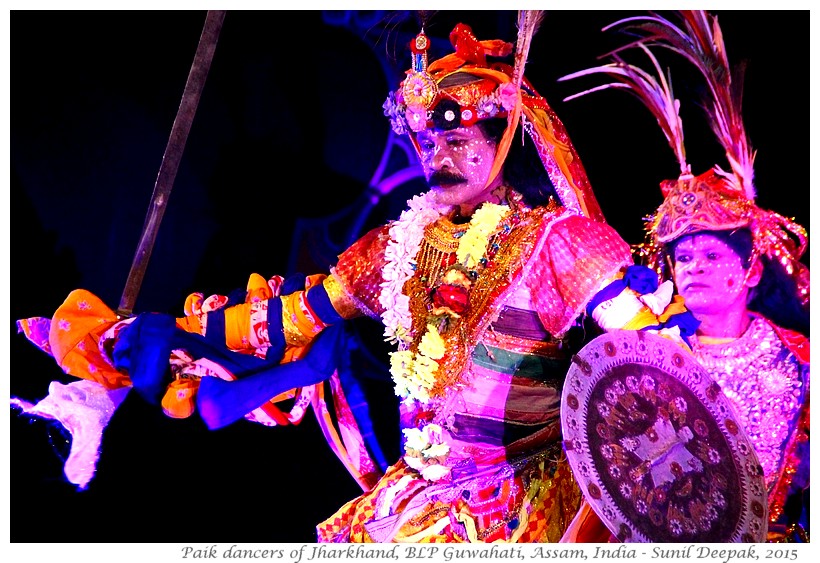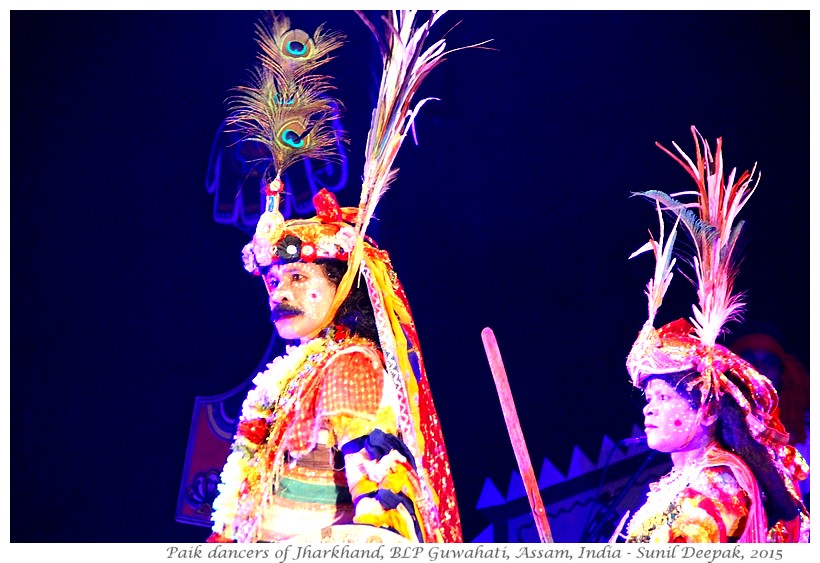 Guwahati, Assam, India: The Paik folk-dance from Jharkhand is the dance of Rama's soldiers after their victory on Lanka. Soldiers dressed like brides but with serious faces, doing this slow dance - it was very different from other dances. It was about victory, but it was also about death and loss.
गुवाहाटी, असम, भारतः झारखँड के पाइक लोकनृत्य में लँका विजय के बाद भगवान राम के सैनिकों का नृत्य है. दुल्हन की तरह सजे, गम्भीर मुख सिपाहियों का मँथर गति का यह नृत्य, अन्य नृत्यों से बहुत भिन्न लगा. इसमें विजय भी थी, पर साथ ही मृत्य व खोना भी.
Guwahati, Assam, India: La danza tradizionale Paik dallo stato di Jharkhand, è la danza dei soldati di Rama dopo la loro vittoria contro Lanka. Truccati come spose, soldati con le facce serie che danzano lentamente, era molto diverso da altre danze. Esprimeva vittoria, ma anche morte e perdita.
***