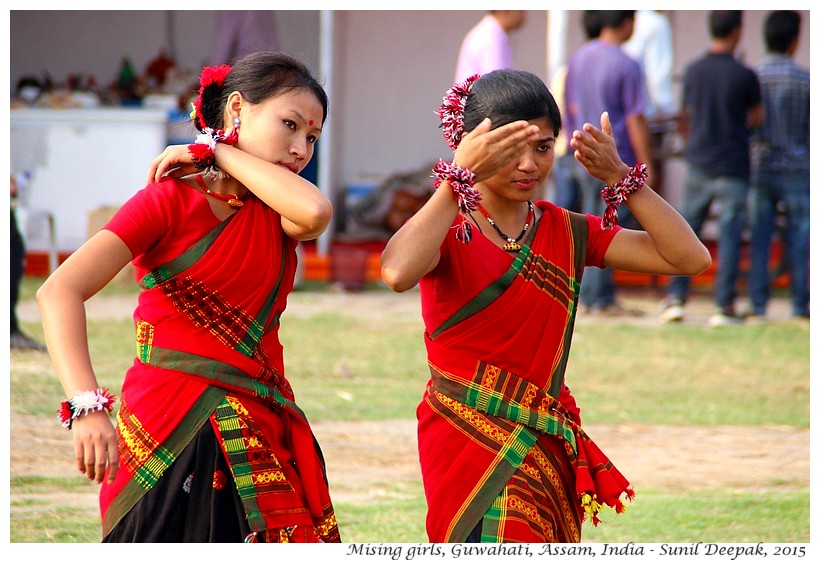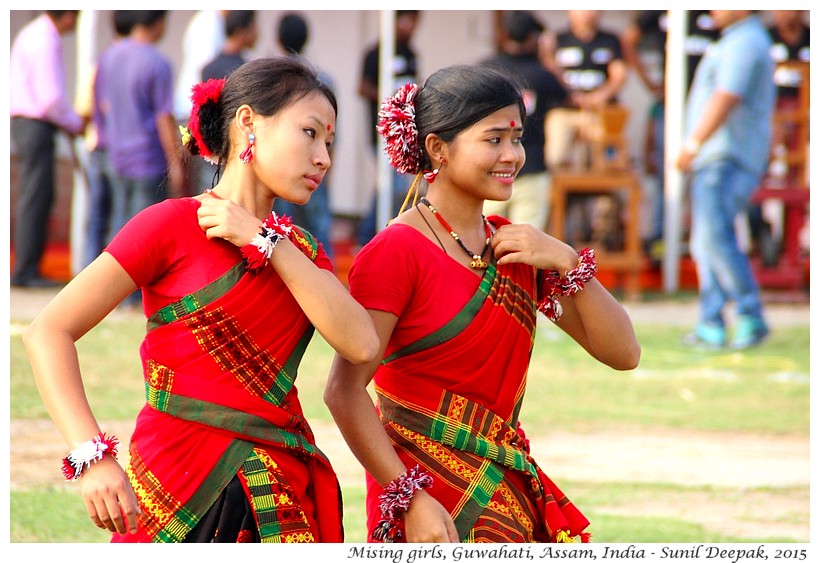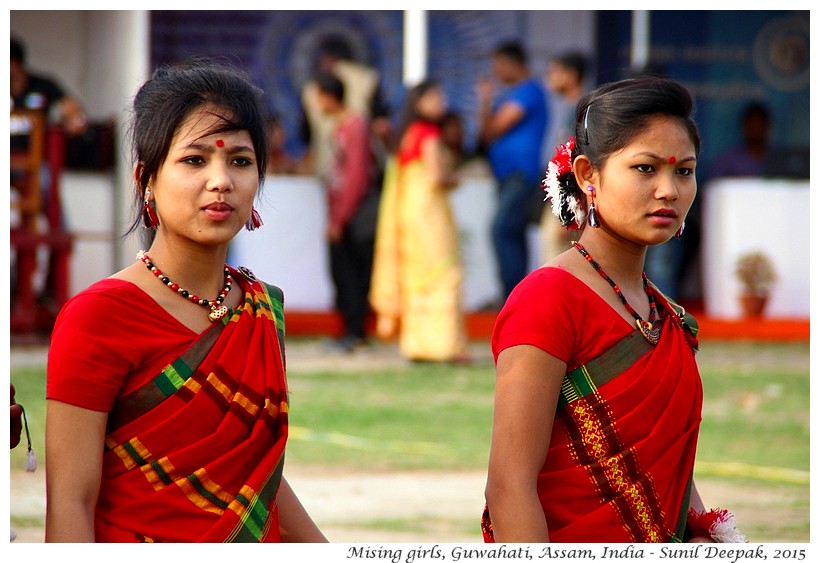 Assam, India: Persons of the Mising tribe live mostly in upper Assam. Today's images have some young women from a Mising dance group.
असम, भारतः मिसिन्ग जनजाति के अधिकतर लोग उत्तरी असम में रहते हैं. आज के चित्रों में एक मिसिन्ग नृत्य गुट की कुछ नवयुवतियाँ.
Assam, India: Le persone della tribù Mising vivono nella parte nord dello stato di Assam. Le immagini di oggi hanno alcune giovani donne da un gruppo di danza Mising.
***