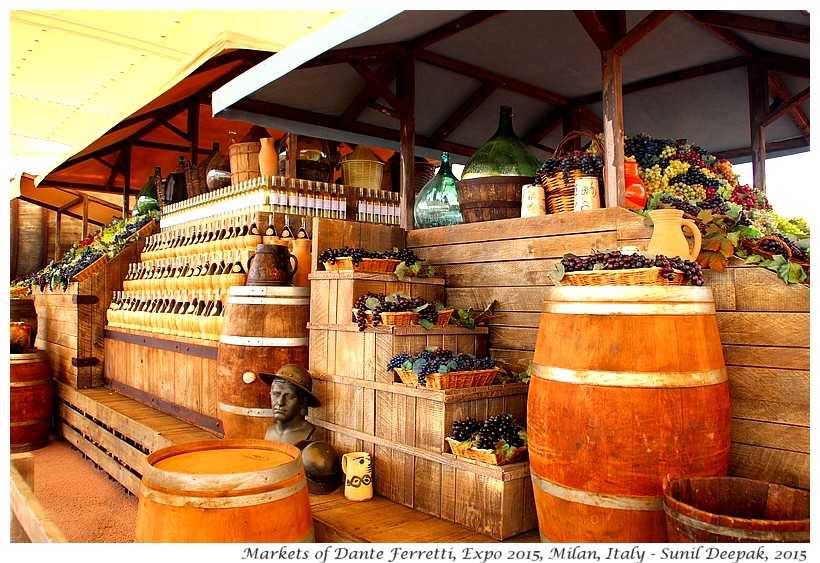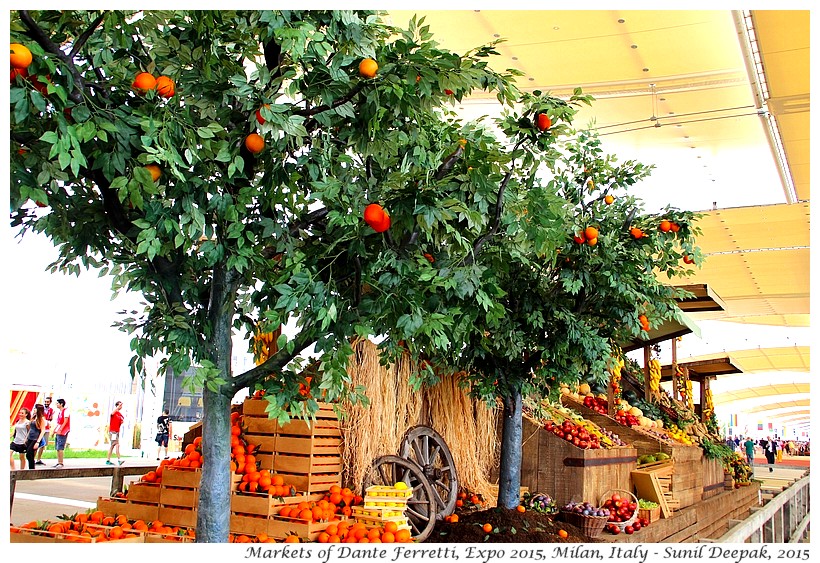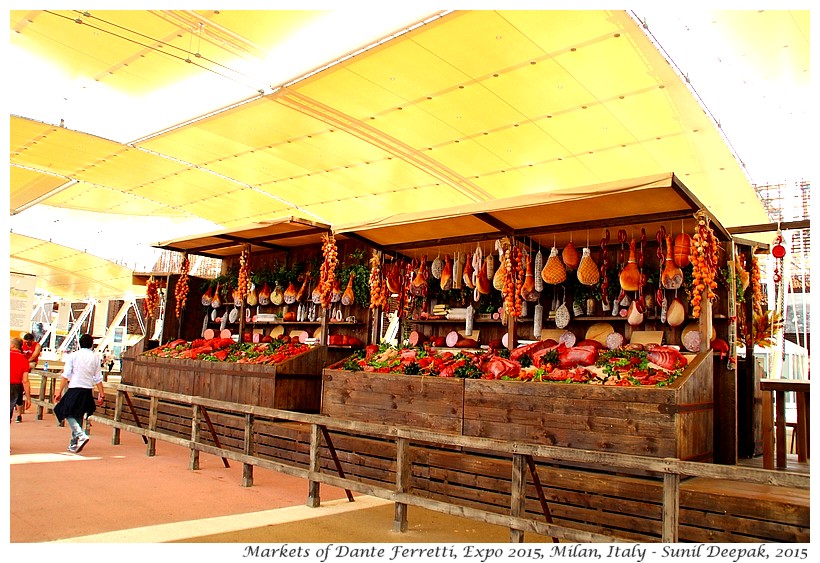 Milan, Italy: Oscar wining set designer Dante Ferretti has designed a series of shops selling fruits, vegetables, meat, wine, etc. at the World Expo 2015. Like the film sets, everything in these beautiful shops is artificial.
मिलान, इटलीः विश्व एक्स्पो 2015 में ऑस्कर पुरस्कार जीतने वाले फ़िल्म सेट डिज़ाइनर दान्ते फेर्रेत्ती ने फ़ल, सब्जी, मीट, वाइन आदि की विभिन्न दुकाने बनायी हैं. फ़िल्मी सेट की तरह की तरह इन सुन्दर दुकानों में हर चीज़ नकली है.
Milano, Italia: Per l'Expo 2015, il scenografo premio oscar Dante Ferretti ha disegnato una serie di negozi che vendono frutta, verdura, carne, vino, ecc. Come le scenografie dei film, tutto in questi negozi è finto.
***