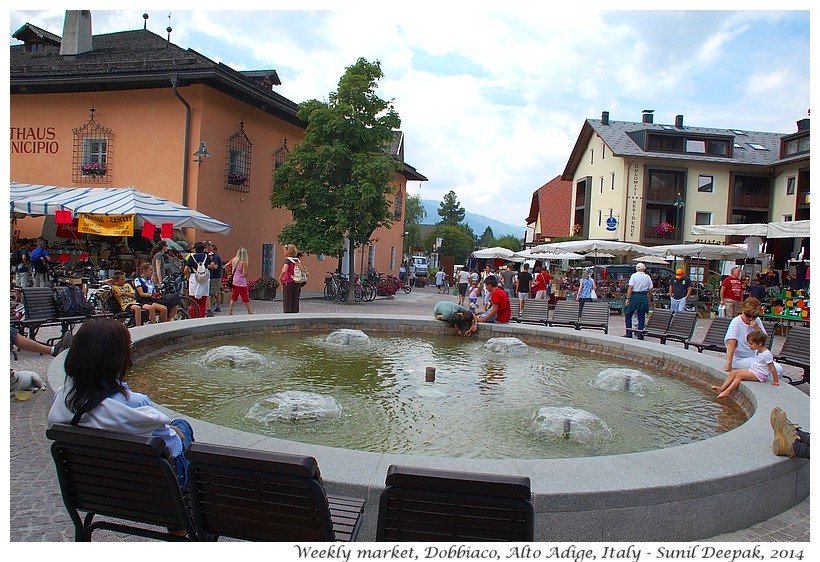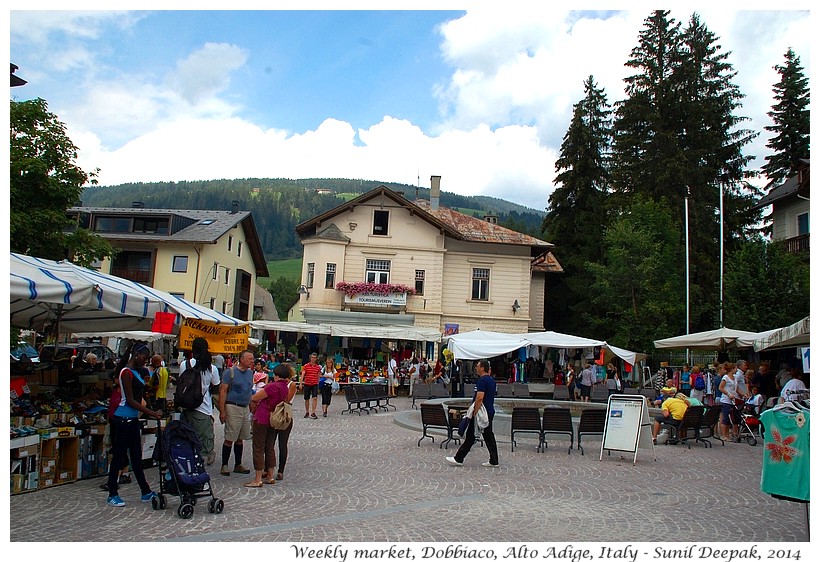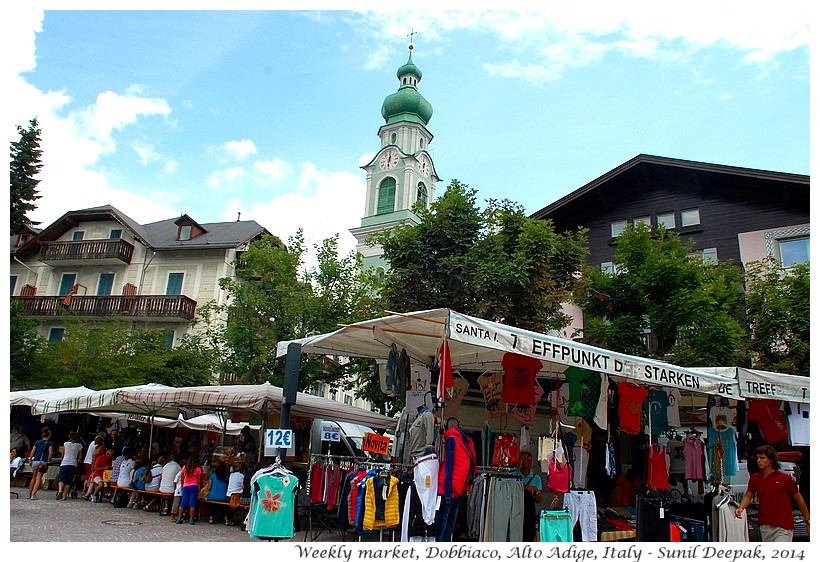 Dobbiaco, Italy: The tiny town of Dobbiaco surrounded by Alps mountains is near the Italy-Austria border. Tourists come here all through the year - in summers for the cool mountains, and in winter for skiing. Today's images have their weekly market.
दोबिआक्को, इटलीः दोबिआक्को का एल्पस के पहाड़ों से घिरा छोटा सा शहर इटली तथा आस्ट्रिया सीमा के पास है. यहाँ सारा वर्ष पर्यटक आते हैं, गर्मियों में पहाड़ों की ठँडक के लिए और सर्दियों में स्की करने. आज की तस्वीरों में वहाँ का साप्ताहिक बाज़ार.
Dobbiamo, Italia: La piccola cittadina di Dobbiaco circondata dalle Alpi si trova vicino alla frontiera tra Italia e Austria. Turisti arrivano qui durante tutto l'anno - d'estate per cercare il fresco e d'inverno per sciare. Le immagini di oggi hanno il loro mercatino settimanale.
***