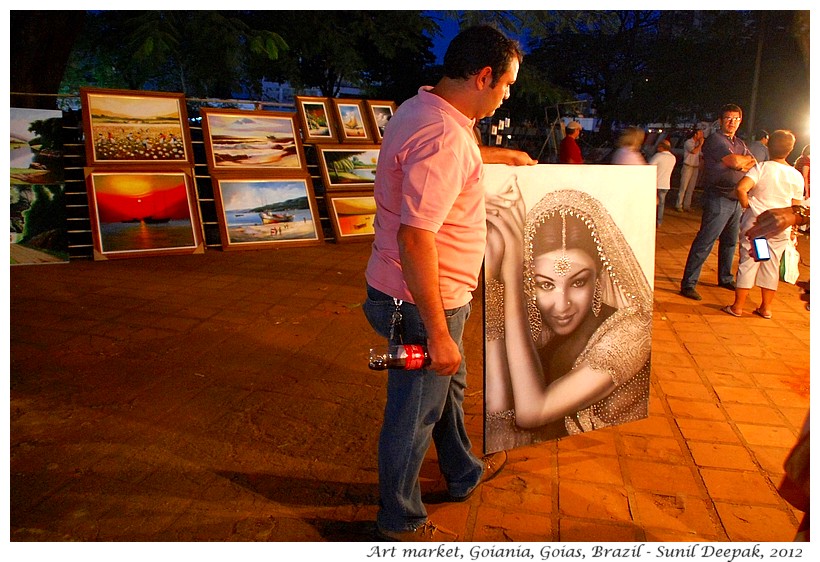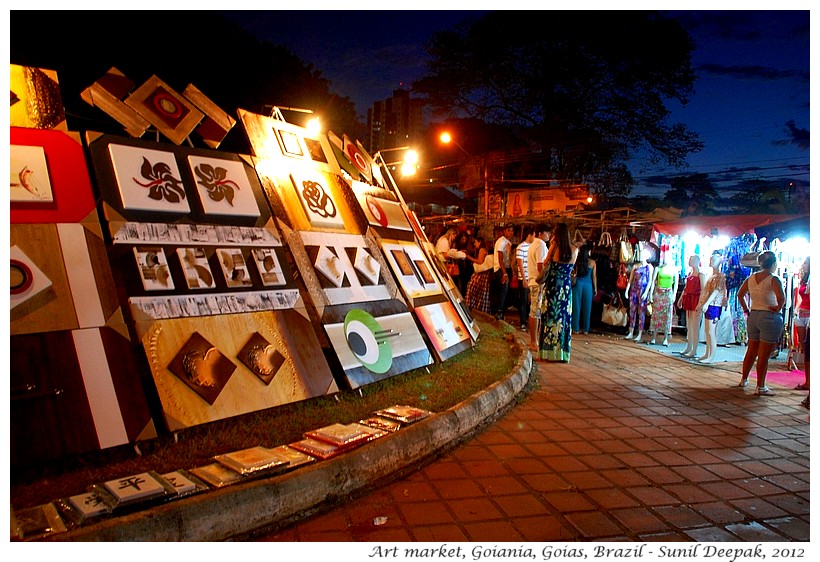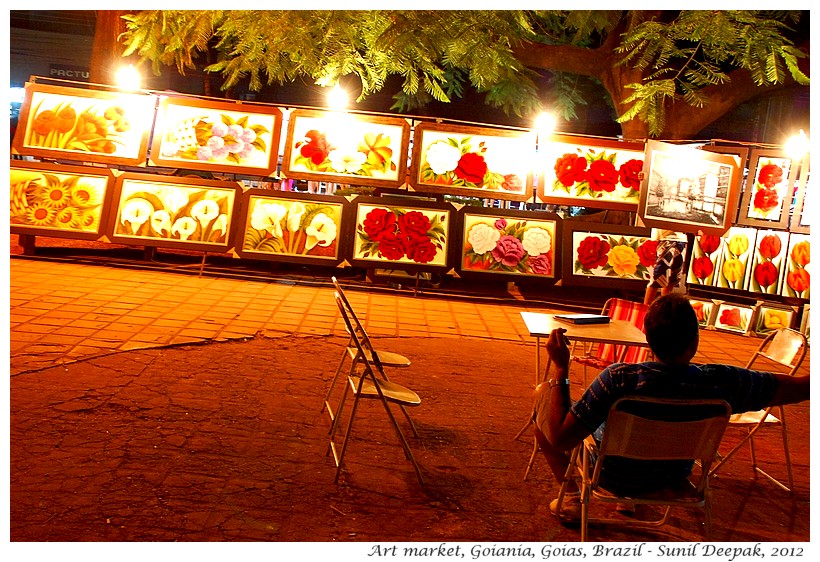 Goiania, Brazil: On sunday nights the park in Tamandare square holds an art market. Artists from cities all around Goiania come here with their works. It is a place to buy art and to gossip with people who love art.
गोइयानिया, ब्राज़ीलः हर रविवार की रात को तामान्दारे प्रासा के बाग में कला बाज़ार लगता है जहाँ आसपास के सभी कलाकार अपनी कला के नमूने ले कर आते हैं. यह कला खरीदने की जगह भी है और अन्य कलाप्रेमियों से गप्प मारने की भी.
Goiania, Brasile: Ogni domenica sera il parco della piazza Tamandaré ospita un mercatino dell'arte. Gli artisti dalle città intorno alla Goiania vengono qui con le loro opere. E' un luogo per vendere arte e per chiacchierare con gli amanti dell'arte.
***