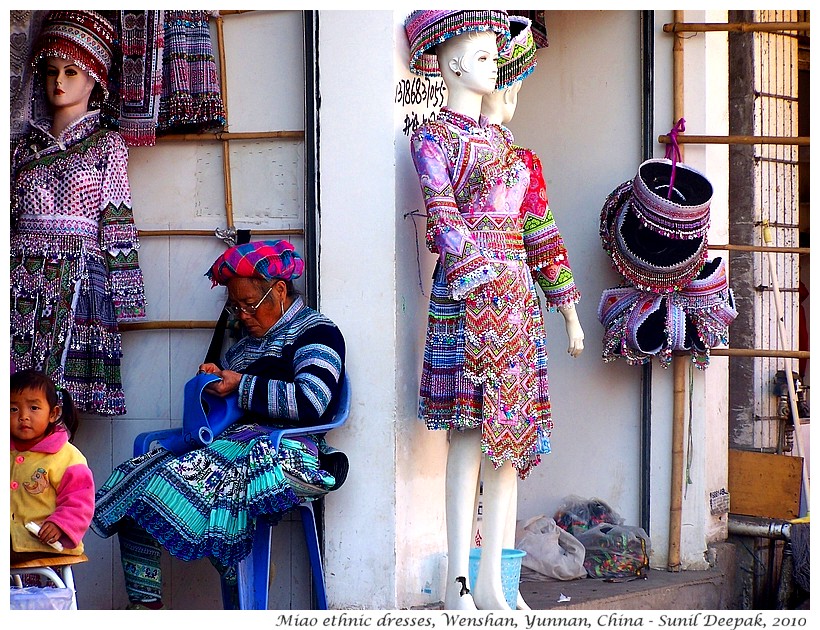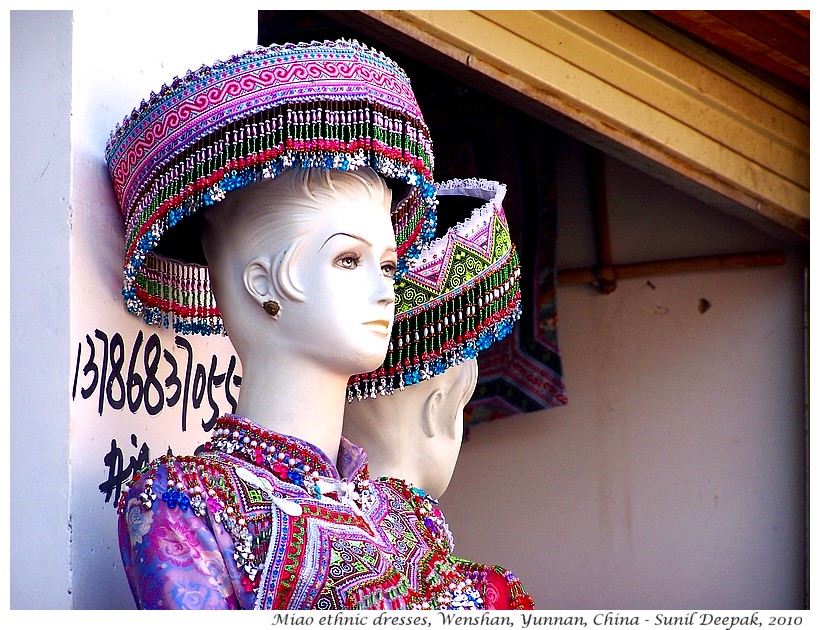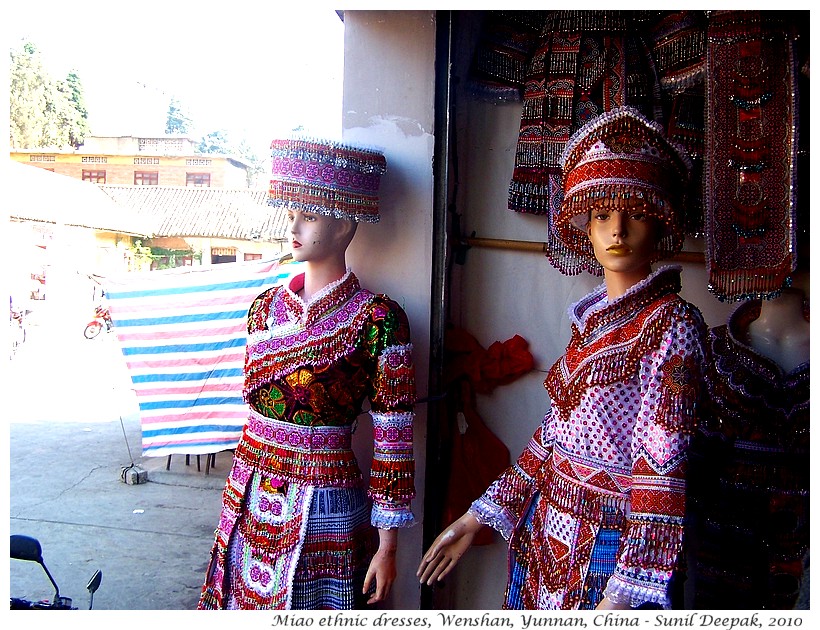 Wenshan, Yunnan, China: The market of Miao people's ethnic dresses worn during marriages. Apart from south Yunnan, Miao people are also present in north Myanmar and in Arunachal Pradesh and Nagaland states in north-east India.
वेनशान, युन्नान, चीनः मिआओ जनजाति की विवाह के समय पहनी जाने वाली पाराम्परिक पौशाकों का बाज़ार. मिआओ जनजाति के लोग युन्नान के दक्षिण भाग के साथ साथ, उत्तरी मयनमार (बर्मा) तथा भारत में अरुणाचल प्रदेश व नागालैंड में भी रहते हैं.
Wenshan, Yunnan, Cina: Il mercato dei vestiti etnici da portare durante i matrimoni dei popoli Miao. A parte il sud dello Yunnan, i popoli Miao vivono anche nel nord della Birmania e negli stati di Arunachal Pradesh e Nagaland nel nord-est dell'India.
***