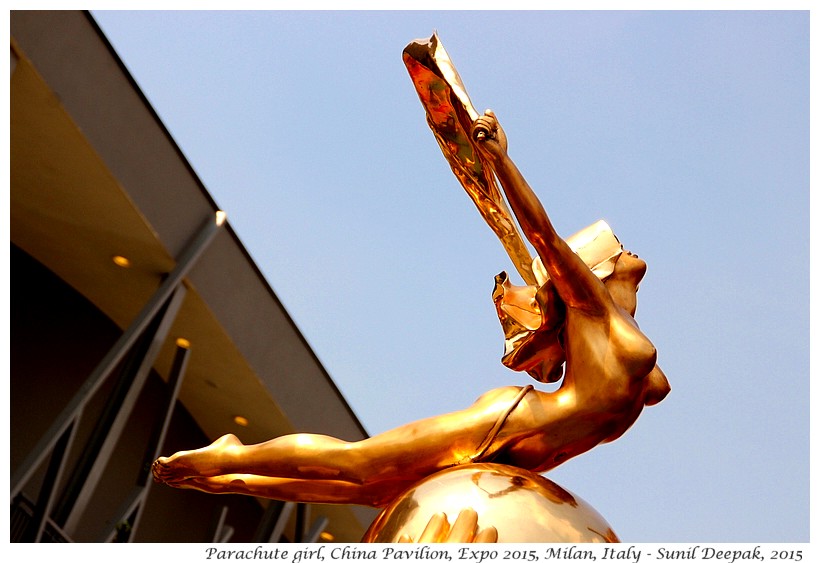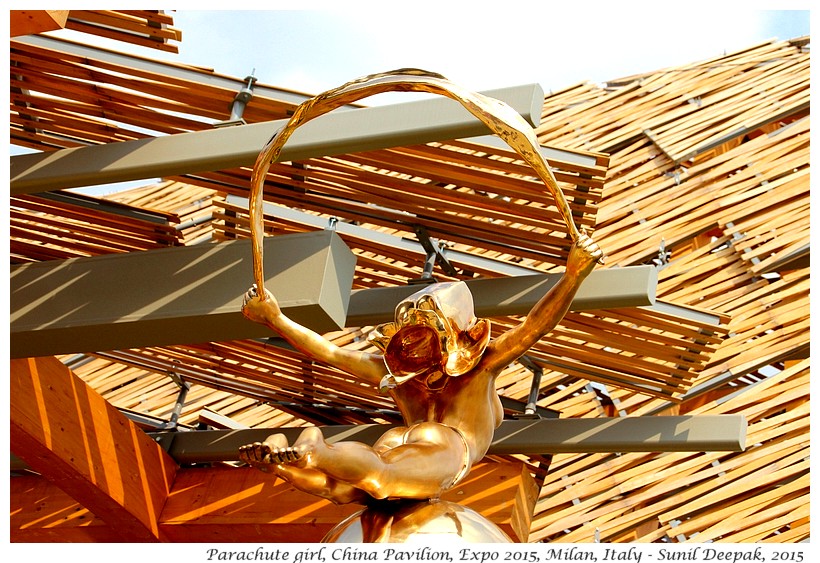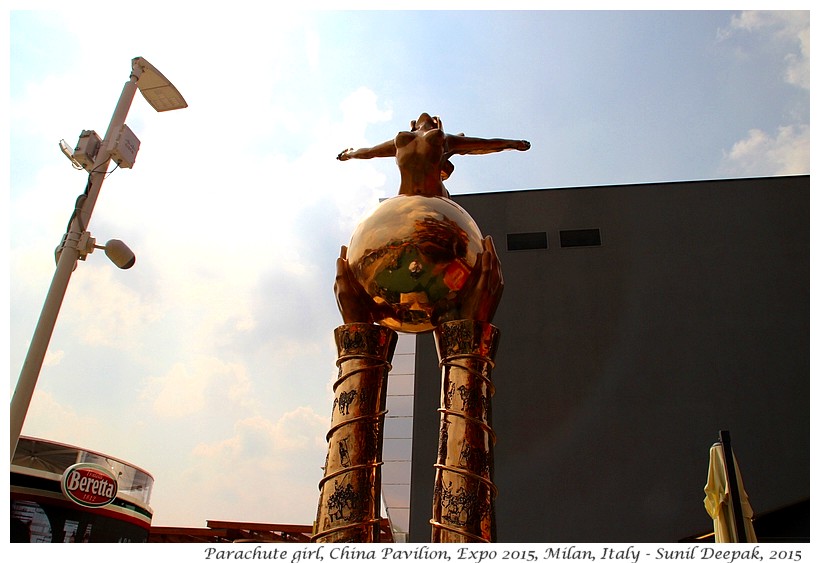 Milan, Italy: Saw this sculpture at the China pavilion in the World Expo 2015. Two arms that have scenes of nomads in a desert on them, hands holding a globe and on the top, a girl gliding on it, holding a clothe in her hand that is flying in the air like a parachute.
मिलान, इटलीः विश्व एक्स्पो 2015 में चीनी पेविलियन के सामने इस मूर्ति को देखा. दो बाँहें जिन पर रेगिस्तान के खानाबदोशों की कोई घटना चित्रित है, हाथों में ग्लोब का गोला और उसपर फिसलती हुई युवती जिसके हाथों में एक कपड़ा है, जो हवा में पैराशूट सा उड़ रहा है.
Milano, Italia: Visto questa scultura al padiglione cinese al Expo 2015. Due braccia con le scene dei nomadi nel deserto tattuate sopra, un globo nelle mani e sopra, una ragazza che scivola con un panno nelle sue mani, teso in aria come una paracadute.
***