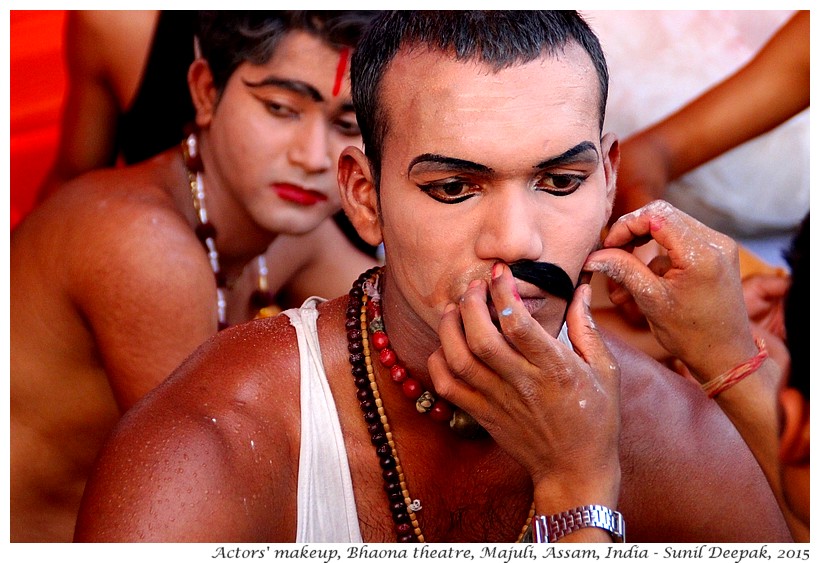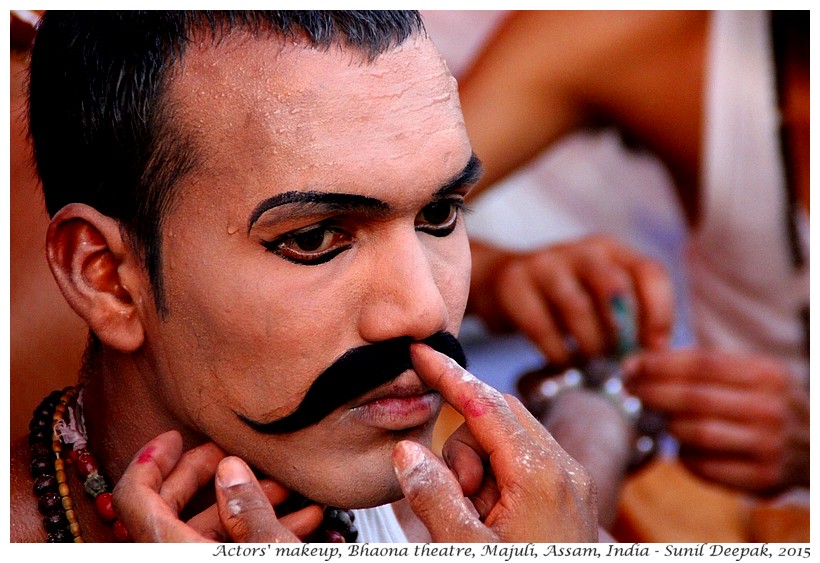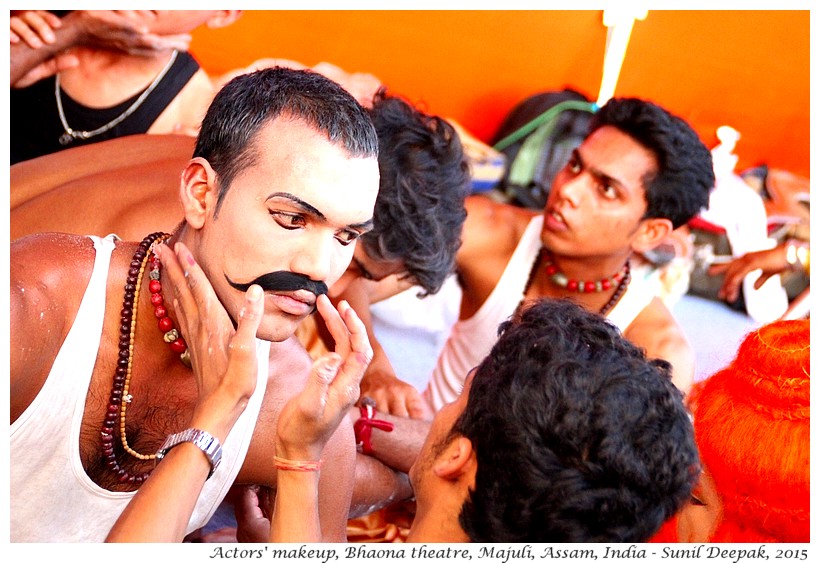 Majuli, Assam, India: In the traditional Bhaona theatre, in the scene of Sita's wedding, many kings come wishing to marry her. An actor playing the role of one of those kings gets ready for the scene while his moustaches are fixed.
माजुलि, असम, भारतः पाराम्परिक भाओना नाटक में सीता के स्वयंवर वाले दृष्य में बहुत से राजा सीता से विवाह करने की इच्छा ले कर आते हैं. उन्हीं में से एक राजा का भाग निभाने वाले अभिनेता की तैयारी के दौरान उनकी मूँछें लगायी जा रही हैं.
Majuli, Assam, India: Nel teatro tradizionale Bhaona, nella scena del matrimonio di Sita, molti re vengono con la speranza di sposarla. Un attore che fa la parte di uno dei re si prepara per la scena mentre fissano i suoi baffi.
***